Recently I had the opportunity to attend EdMarket's EdExpo 2015. I was invited to test out new educational products for 2015. I found some AMAZING new products that I can't wait to tell you about. Here are the Top 10 products chosen by 50 super bloggers.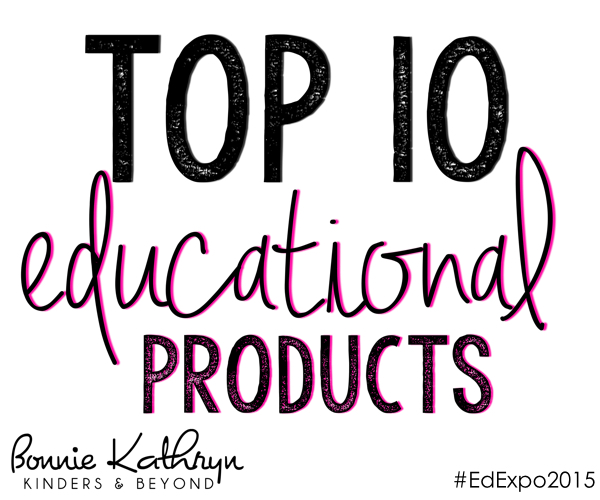 If the product is noted with an * beside it, this was in my Top 10 list and I will blog about it in the future with some giveaways. Yep! GIVEAWAYS!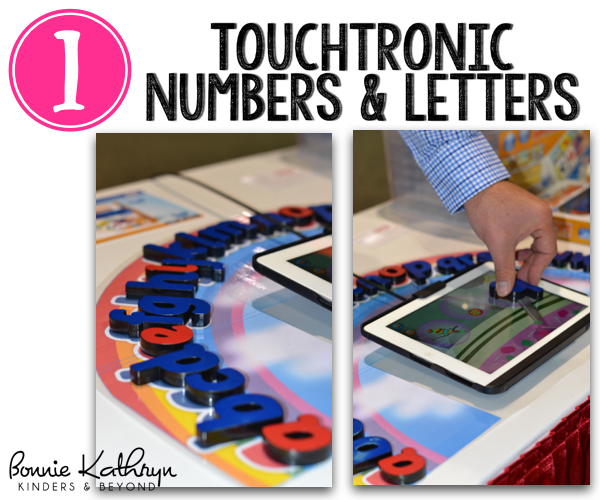 *OHHHH MMMMMM GEEEEE!!!! I am so happy Touchtronic Alphabet Letters from Junior Learning made the Top 10. You can purchase these SA-WEEETT letters for about $30 and download their free app. The letters have touch points that allow kids to stamp the letters onto an interactive app for the iPad. Kids are able to work with letter sounds and build CVC words. I look forward to telling you more about this product.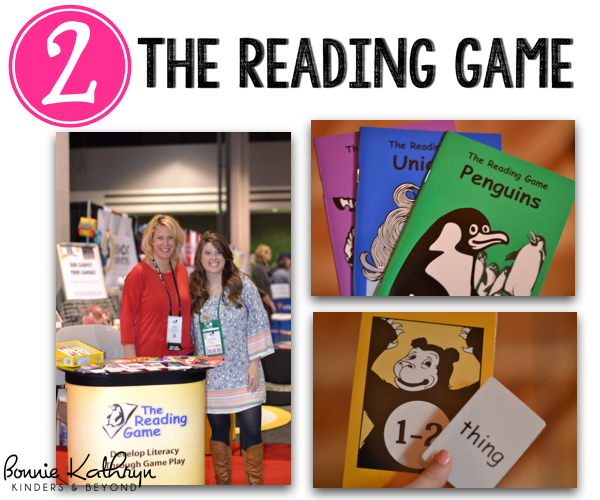 *How many of you have heard of Wordly Wise? The creator of Wordly Wise and his daughter created a reading game that helps with reading fluency. Kids start with playing a memory game played with common words and sight words. Once all the words are mastered, kids are able to read a word card that uses the exact same words learned in the memory game. Once the levels are mastered, kids moved on to readers covering those same words. Creator, Kenneth Hodkinson, was able to teach his pre-school daughter to read using this game.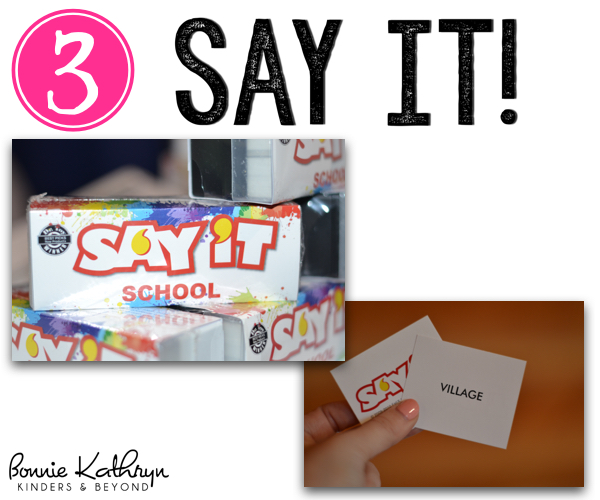 *This is an amazing vocabulary game created to help kids integrate vocabulary into their daily conversations. It is silly. It will make you laugh. It is fun. Students grab a card and use that word in a sentence. The next player turns their card over and builds a sentence with their card. This is a perfect game for exiting the classroom or 5 down minutes you may have. Check thier website out here.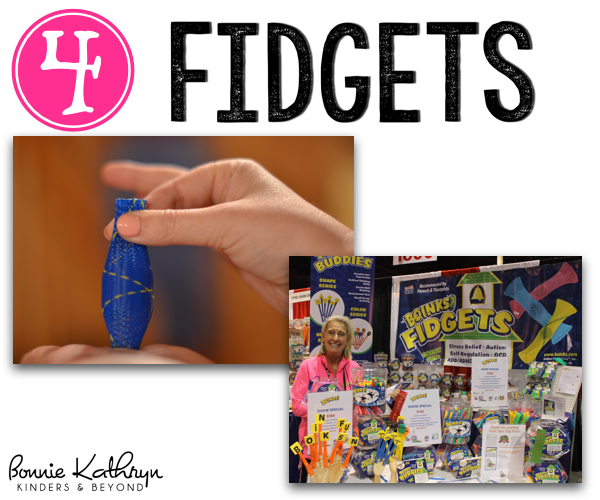 This little pinch and release BOINKS are so much fun. Pinch the top and release they go flying! BOINKS FIDGETS have several products that help kinesthetic learners.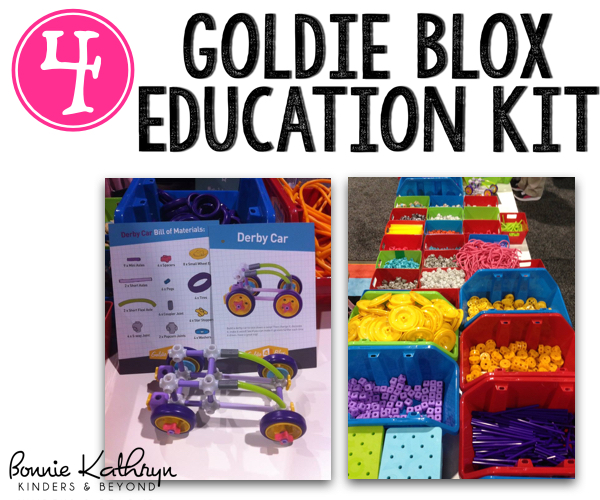 Calling all STEM people!! GoldieBlox was created to empower girls to create and invent. They now have an Education Kit that allows students to create and build. Check out that cool Derby Car!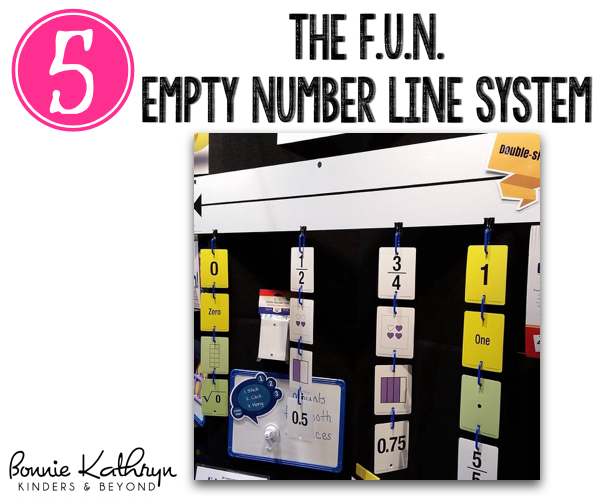 Quoting from their website. "F.U.N.™ stands for Fluency & Understanding Numbers. The F.U.N.™ Empty Number Line explores the extensive versatility of the number line, while incorporating a motivational manipulative aspect. It represents the number system while, at the same time, is a manipulative where numbers can be moved, matched and plotted, up and down the entire number line. The possibilities for using the number line to identify equivalent numbers are endless, including whole numbers, fractions, decimals, and negative numbers. Grade level cards sets are sold separately."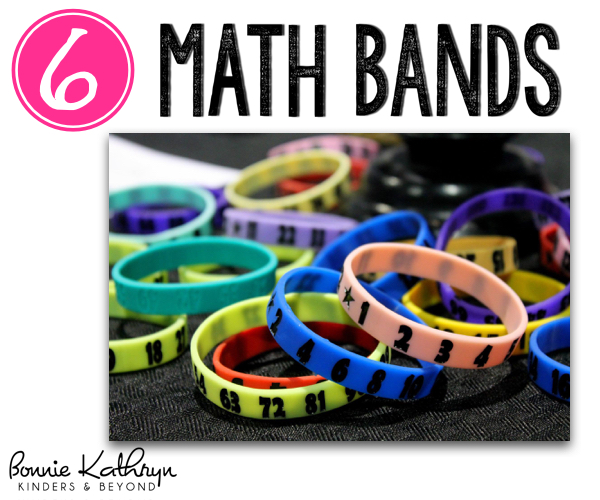 These Math Bands are created for fun multiplication fun. Watch this video to see how student's learn multiplication facts with these bands.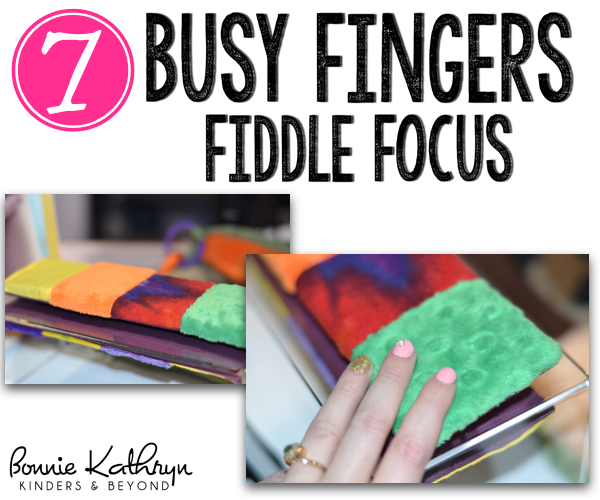 I just love these Busy Fingers by Fiddle Focus. I think this is a MUST HAVE in a kindergarten classroom. They attach with velcro and students are able to rub and touch the different textures as they are learning. They have a foam insert that allows students to have a pushing sensation. Do you know what I love most about this?? It is DISCRETE. No one has to know that a child has this at his or her desk to help them learn. I have so many students that need this! Don't you!?!? I want one for every desk.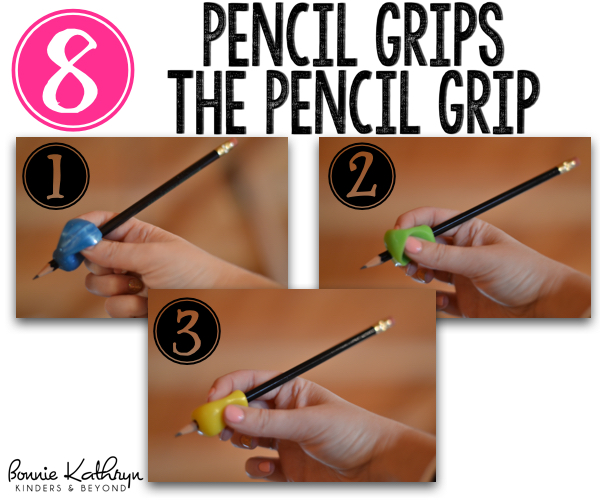 Okay Teachers! These pencil grips are a must have when teaching children how to properly hold a pencil. I love that these pencil grips come in stages based upon need. You start with the first grip that has a flap that shields children from overlapping their fingers. Once they are comfortable, move to pencil grip 2 that still has a shield but not as much. Finally end with grip number 3 that does not have a shield but still promotes proper ergonomic gripping.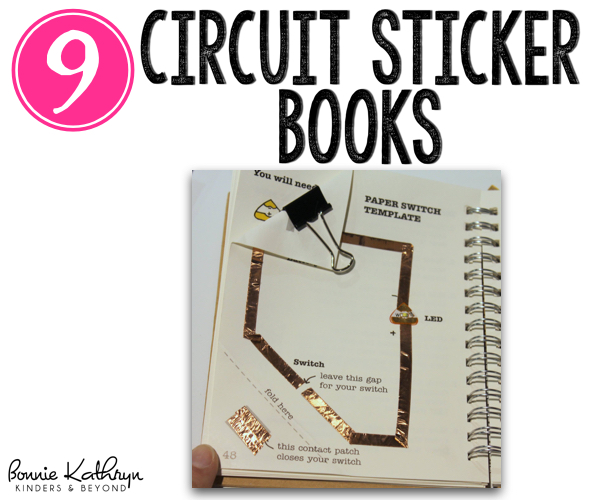 Words can not explain how cool this is… just let the video show you how INSANELY cool this is.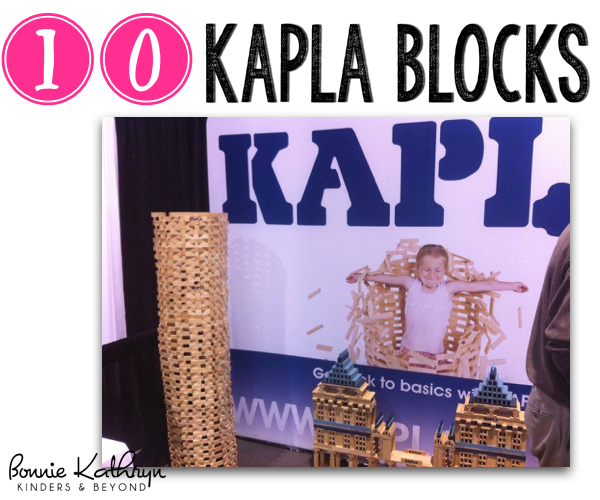 Foster creativity and build imagination in the classroom with these Kapla Blocks. Blocks are held in place by gravity and balance.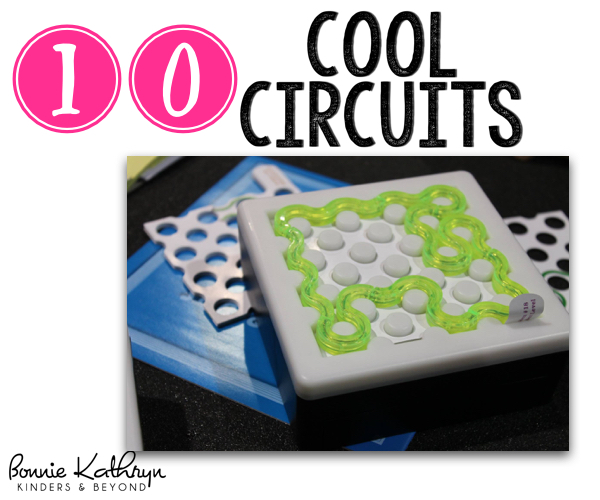 This product really is COOL just like the name suggests. It encourages spatial awareness and abstract thinking. Watch their video here.

PHEW! Do you know how exhausted I am after talking about all of these FABULOUS products. I think I need chocolate. Why don't you go get some chocolate too as you figure out how you are going to use these products in your school?
Stay tuned for future posts on some of my favorites, and not to mention fabulous, GIVEAWAYS.