I worked for what seemed like an endless amount of hours on my classroom this year. I wanted everything to be just right and a place where my students and I could feel comfortable throughout the day. I tried to make sure that everything had a "home" and the kids would not question where something goes. An organized classroom makes for a happy teacher. Can I get an AMEN!?!?
I am not going to add too much commentary to the pictures, because I know pictures are really what you want to see. 😉 If you have questions for me, please leave in the comments.
Here is a look into my classroom library.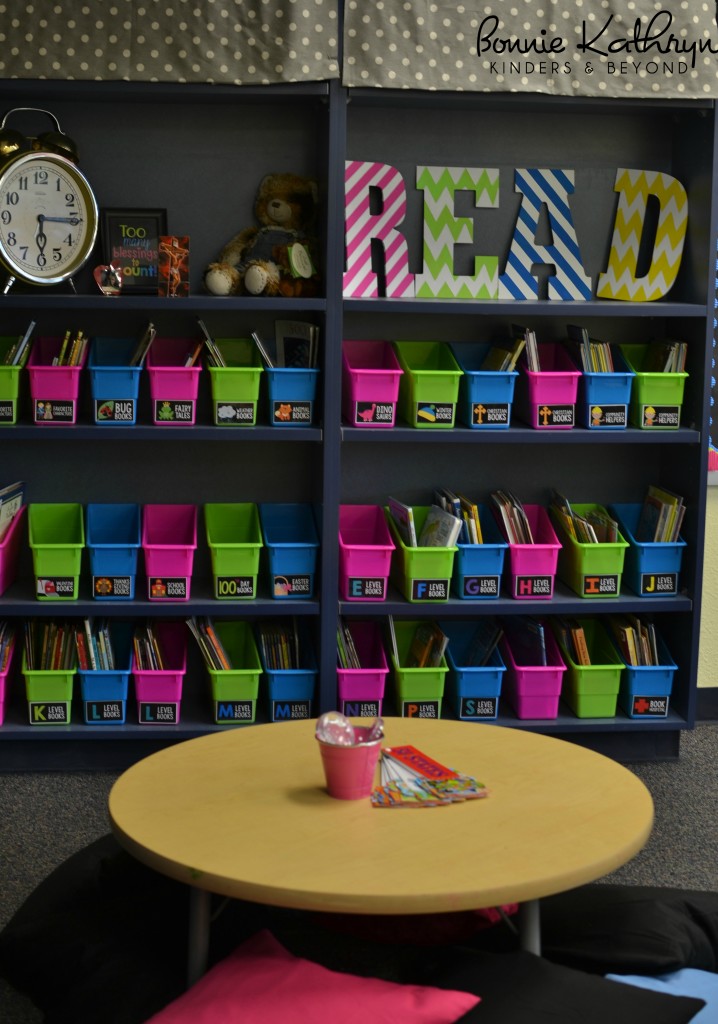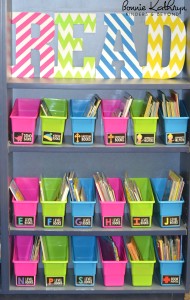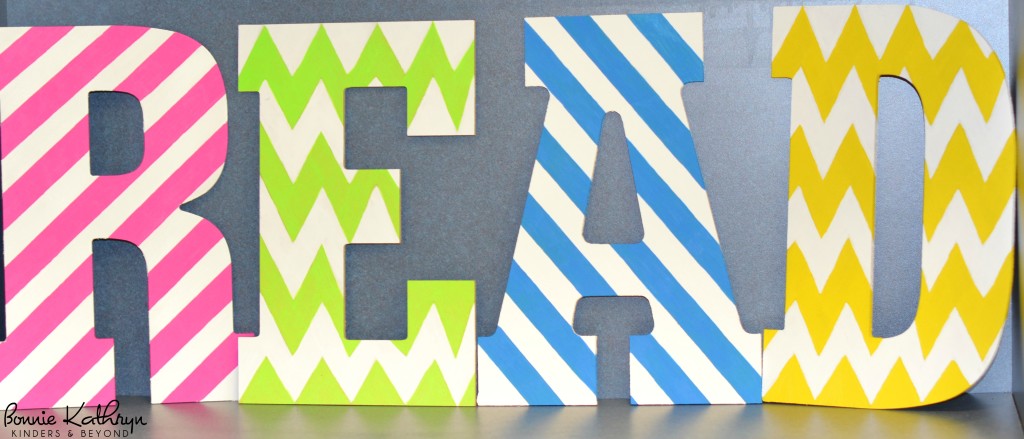 My library labels came from Maria at Kinder-Craze. I honestly believe that this is the BEST way to organize your library. I like that this library organization system has a sticker for the back of each book. Students know exactly how to return books to the appropriate box. It did take me awhile to get everything leveled, labeled, and in the correct box. However, my library is now my favorite part of the room! Every day I leave it is clean and organized. My students are loving it and know where to find their favorite books. It is easy for me to help my friends find a good fit book. Organizing your library will absolutely be the BEST decision you make for your classroom design.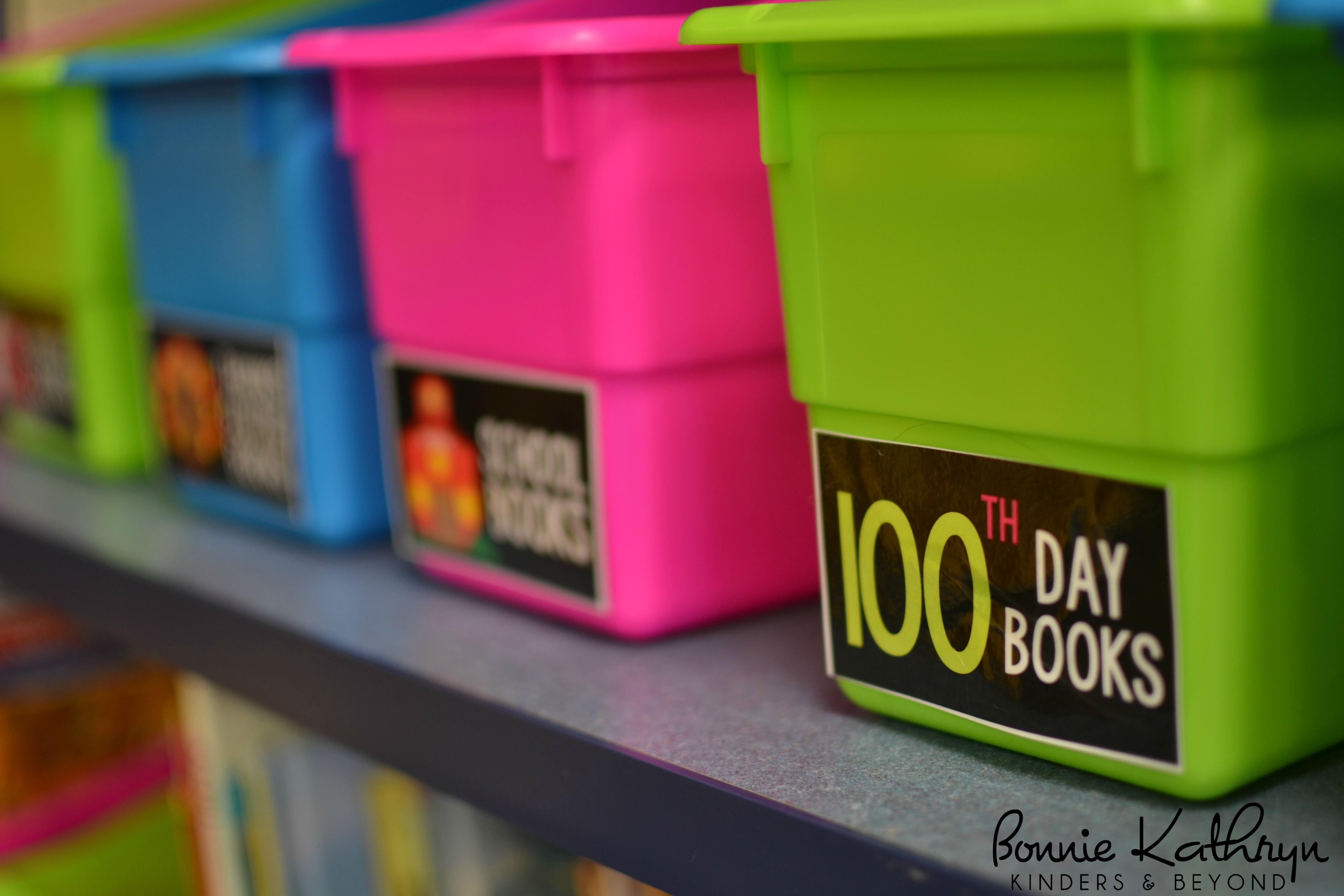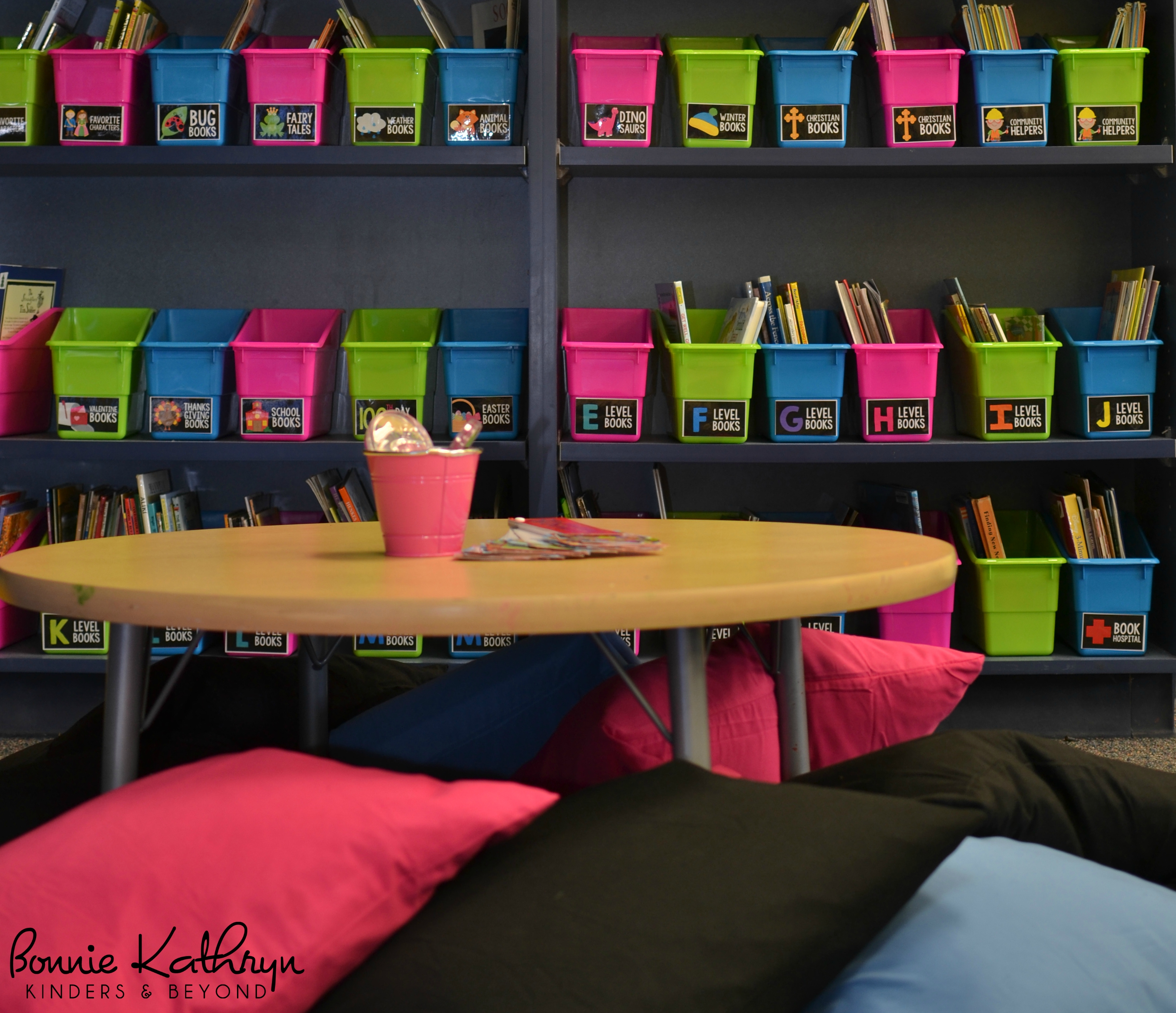 If my students were to choose a favorite area in the room, this table would be it. I lowered a classroom table and put pillows underneath for them to sit on. The container has magnifying glasses for word exploration. Through the past few weeks I have observed students gathered around chatting over a book, reading a book together, or working on a center.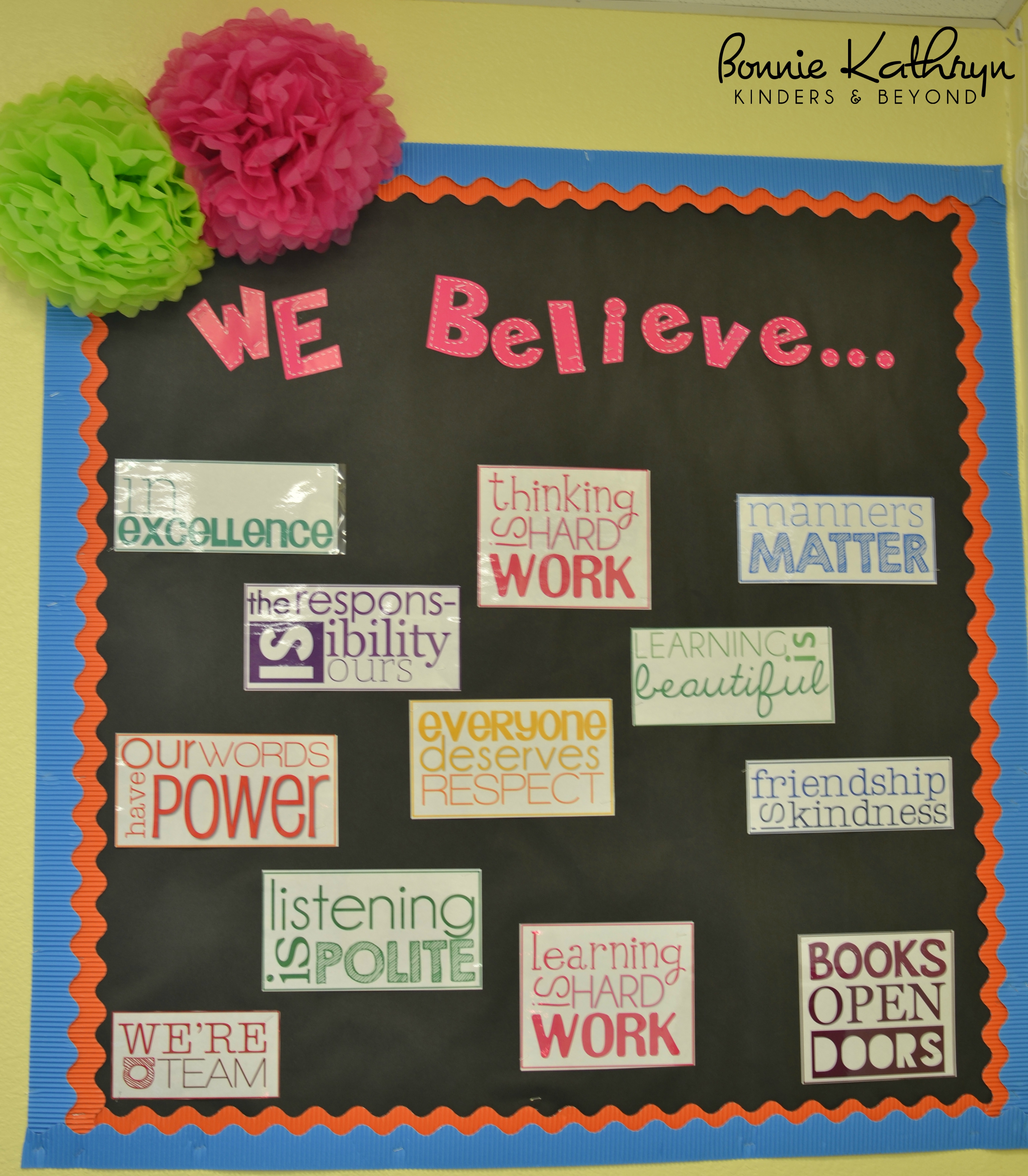 This bulletin board serves as a focus of what we think about our classroom and I use it as a constant reminder of why we work hard and challenge our self. I took several days to introduce each one of these statements. Soon you will be able to read about how I chose to introduce these statements and set the tone for our classroom this school year. You can purchase these from Catherine at The Brown Bag Teacher.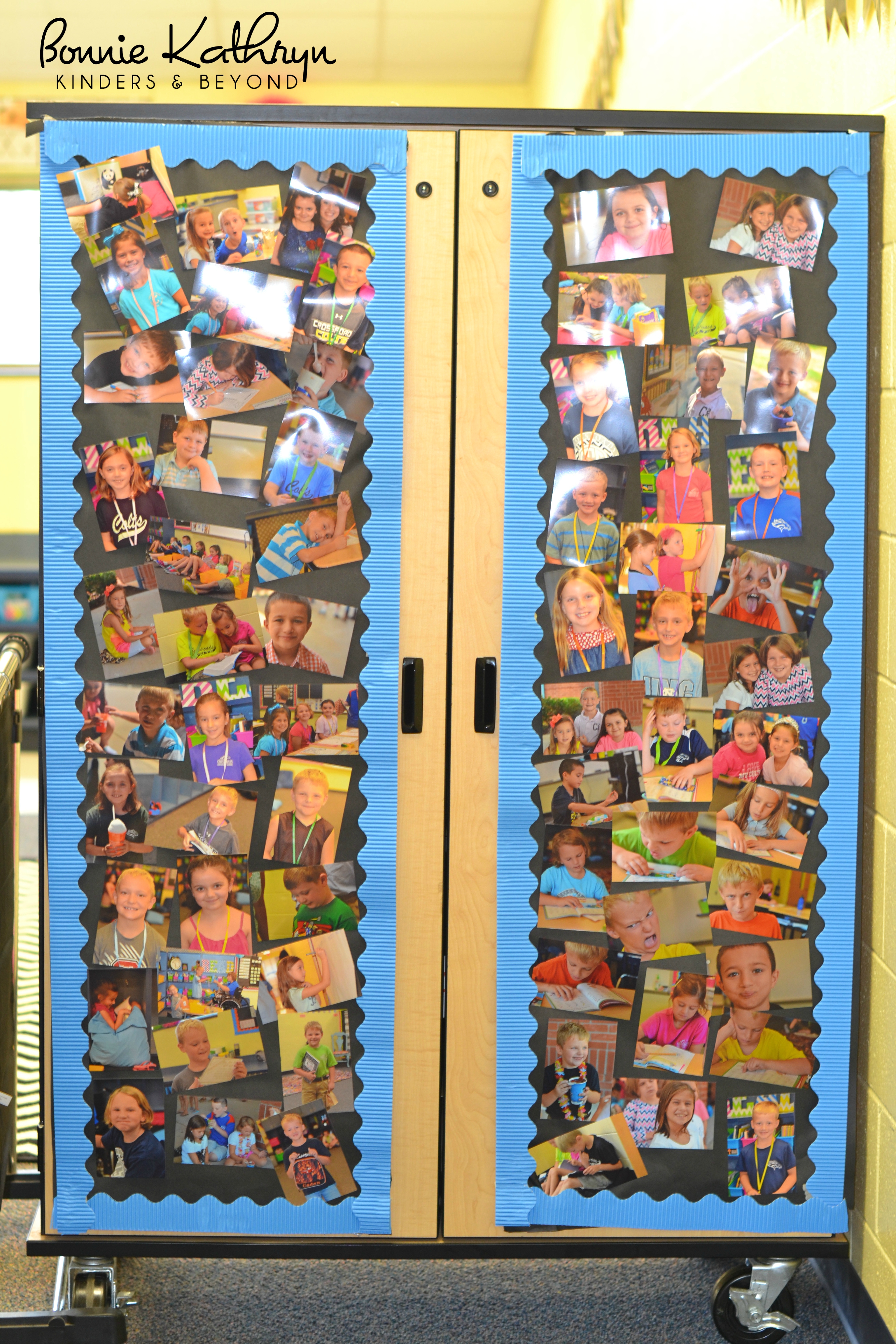 As a part of those statements, I want my students to feel like the classroom is an extension of their home. This cabinet creates and entry way into our classroom. It is the first thing they see. I chose to cover it with their pictures so my students could feel like our classroom is our home where they are loved and challenged.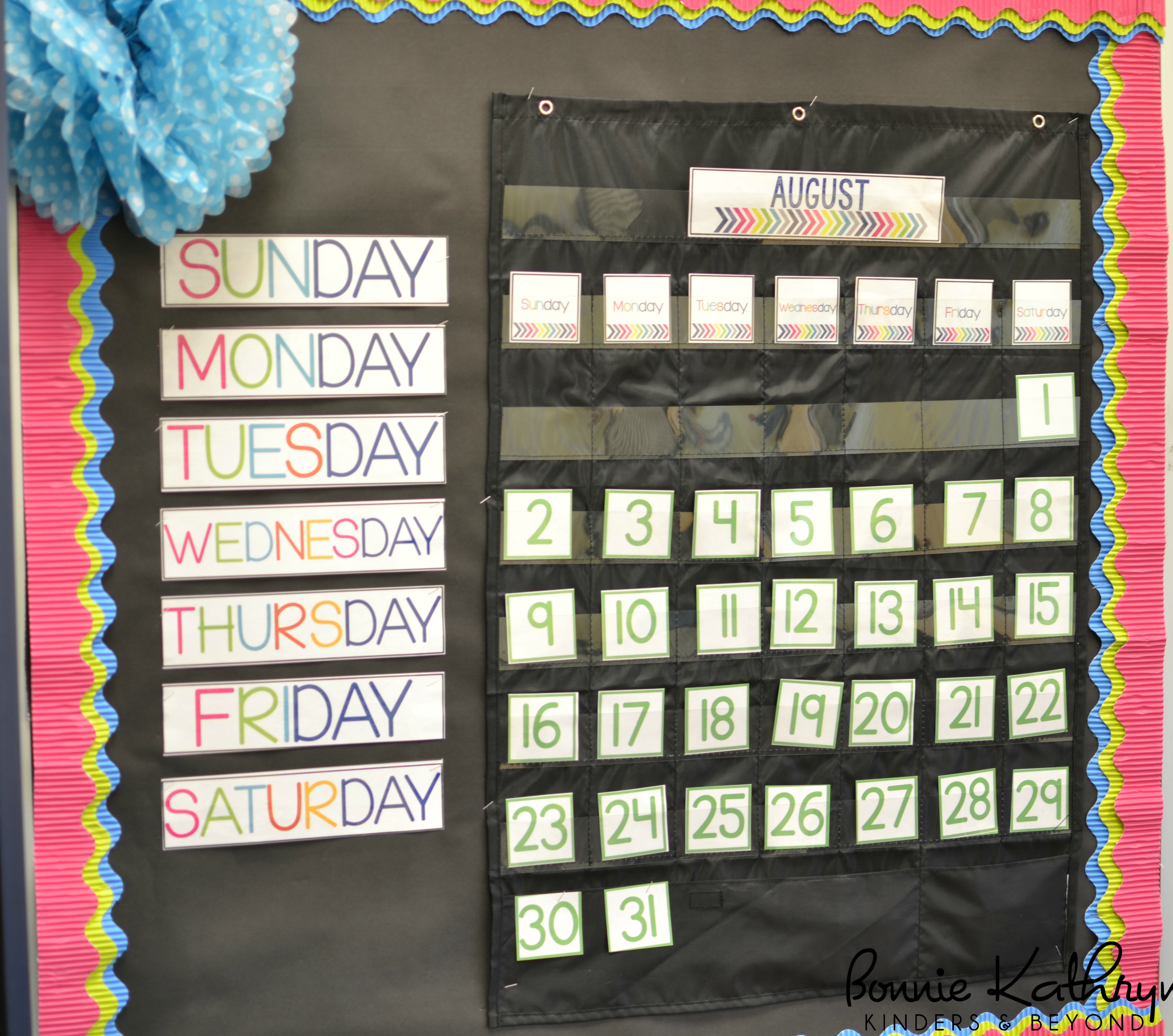 I made my own calendar pieces. I wanted something that had clean lines and matched my color scheme. You can find them in my TpT Store.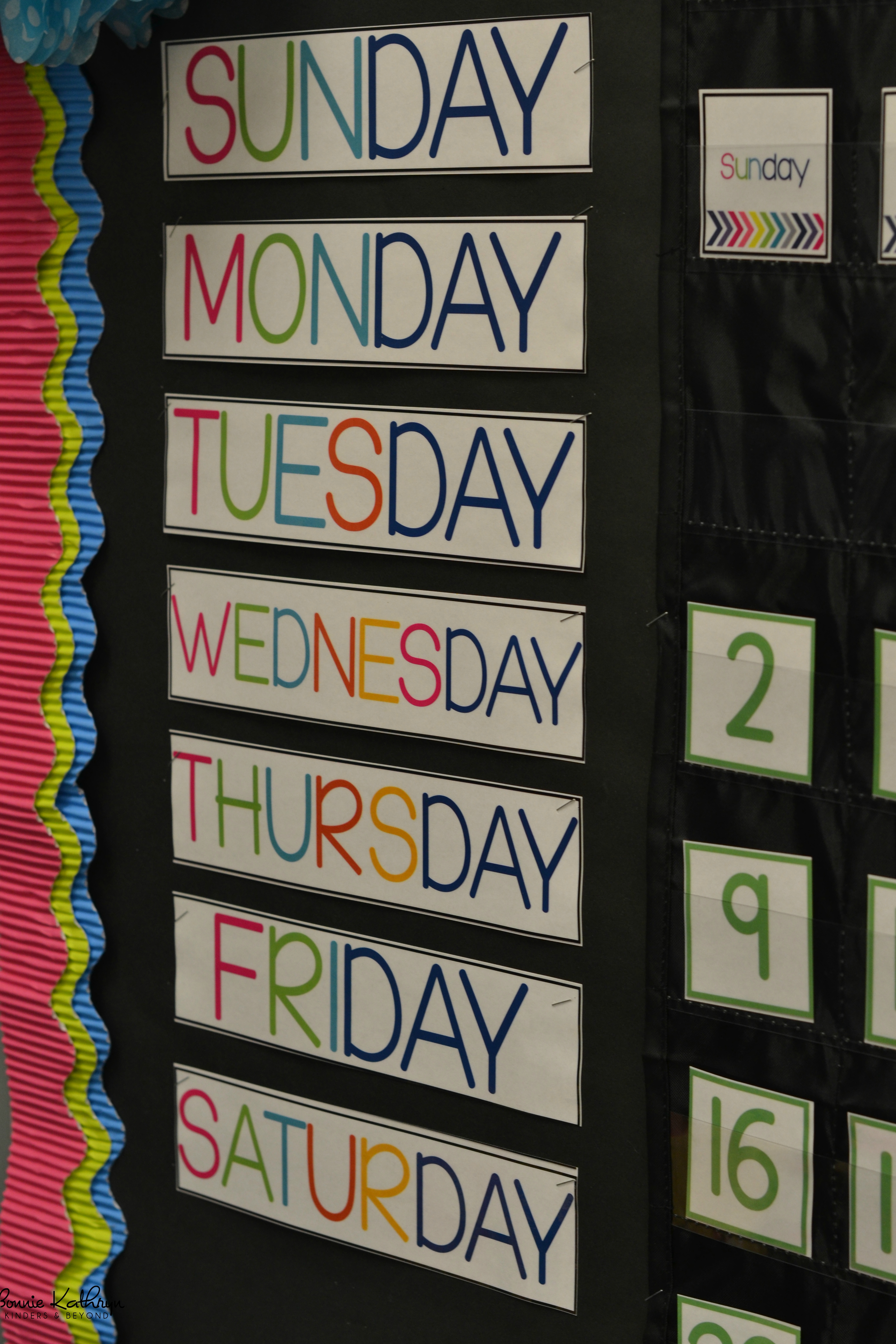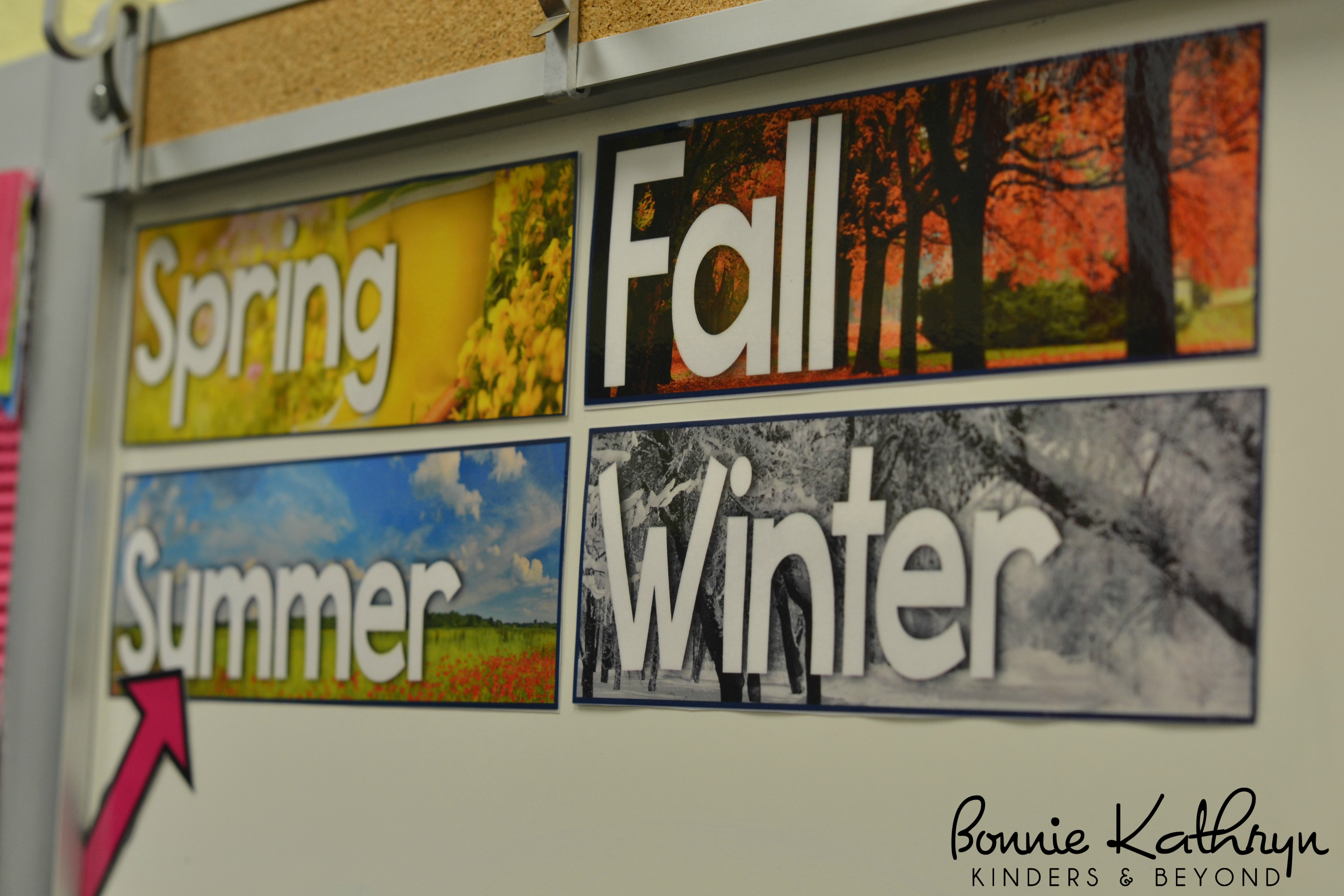 I made weather cards with real photos to keep with my clean look. You can find them in my TpT store.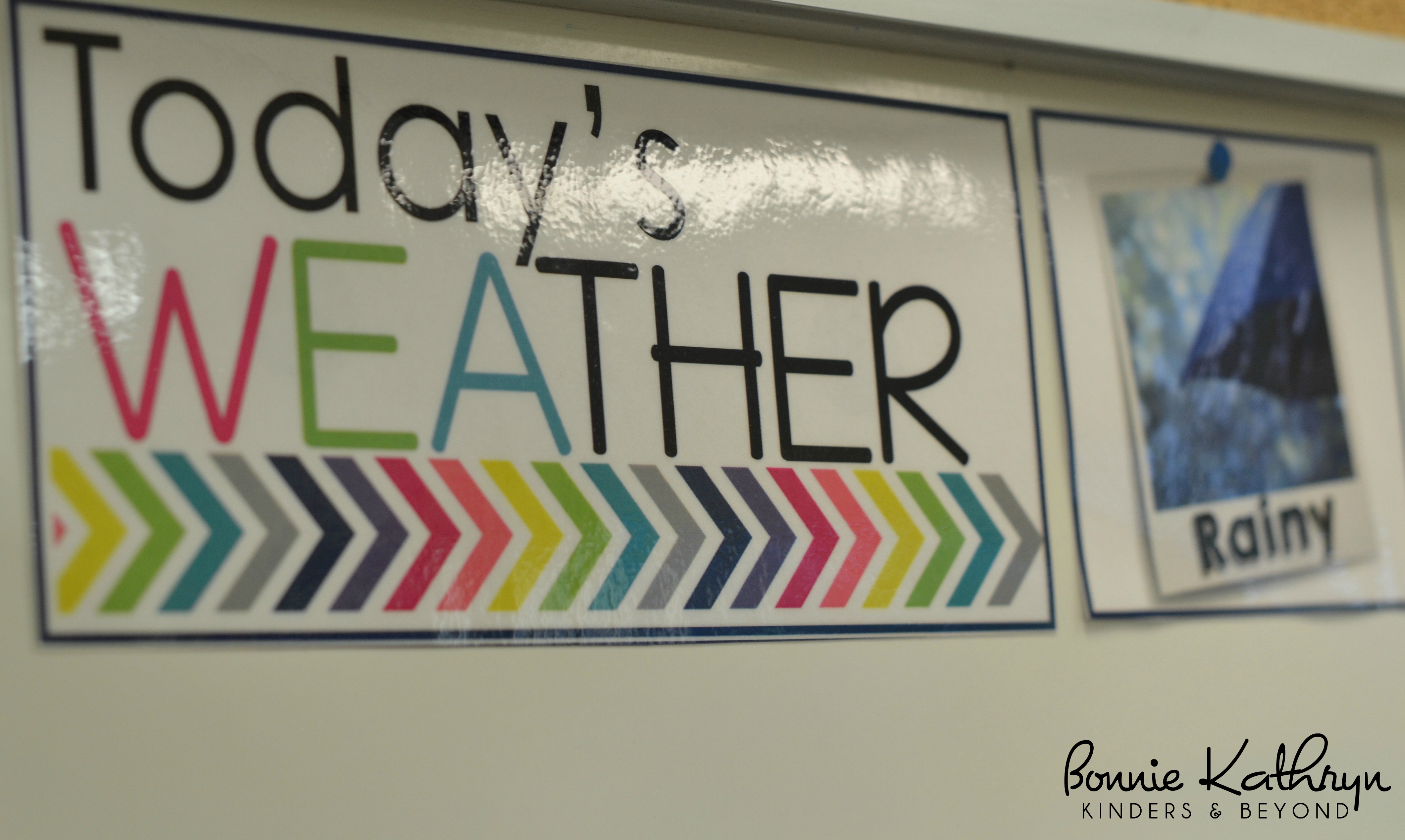 The next area keeps my students and myself organized throughout the day. The back counter houses their folder bin and my teacher materials for each subject. It makes it easy to grab and put back when I am finished with them. Student supplies are located in the top row of bins. They do not have to ask permission to grab new supplies out. The white bins are for our Daily 5 time. They take a bin with them where they are working and put back when they are finished with word work.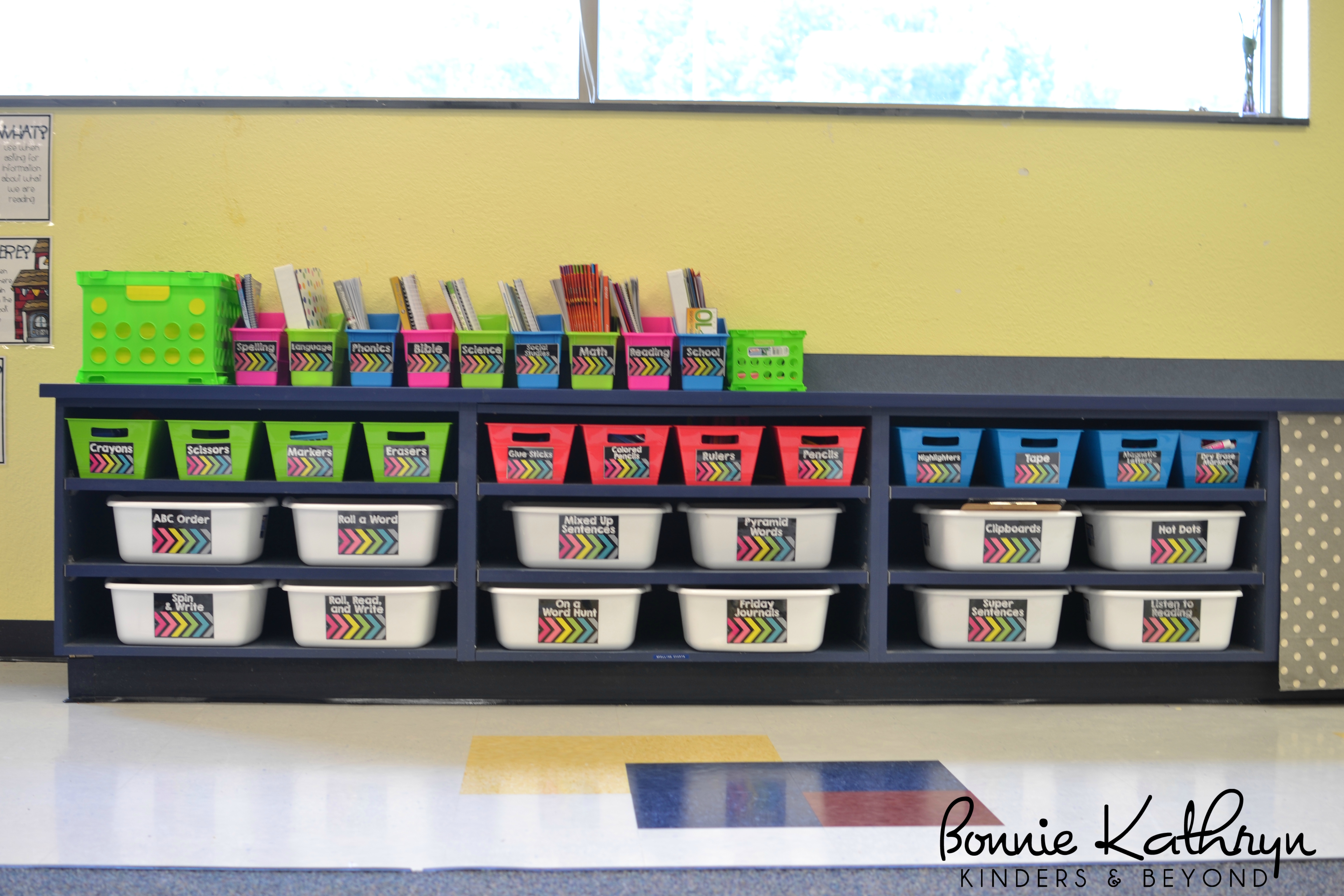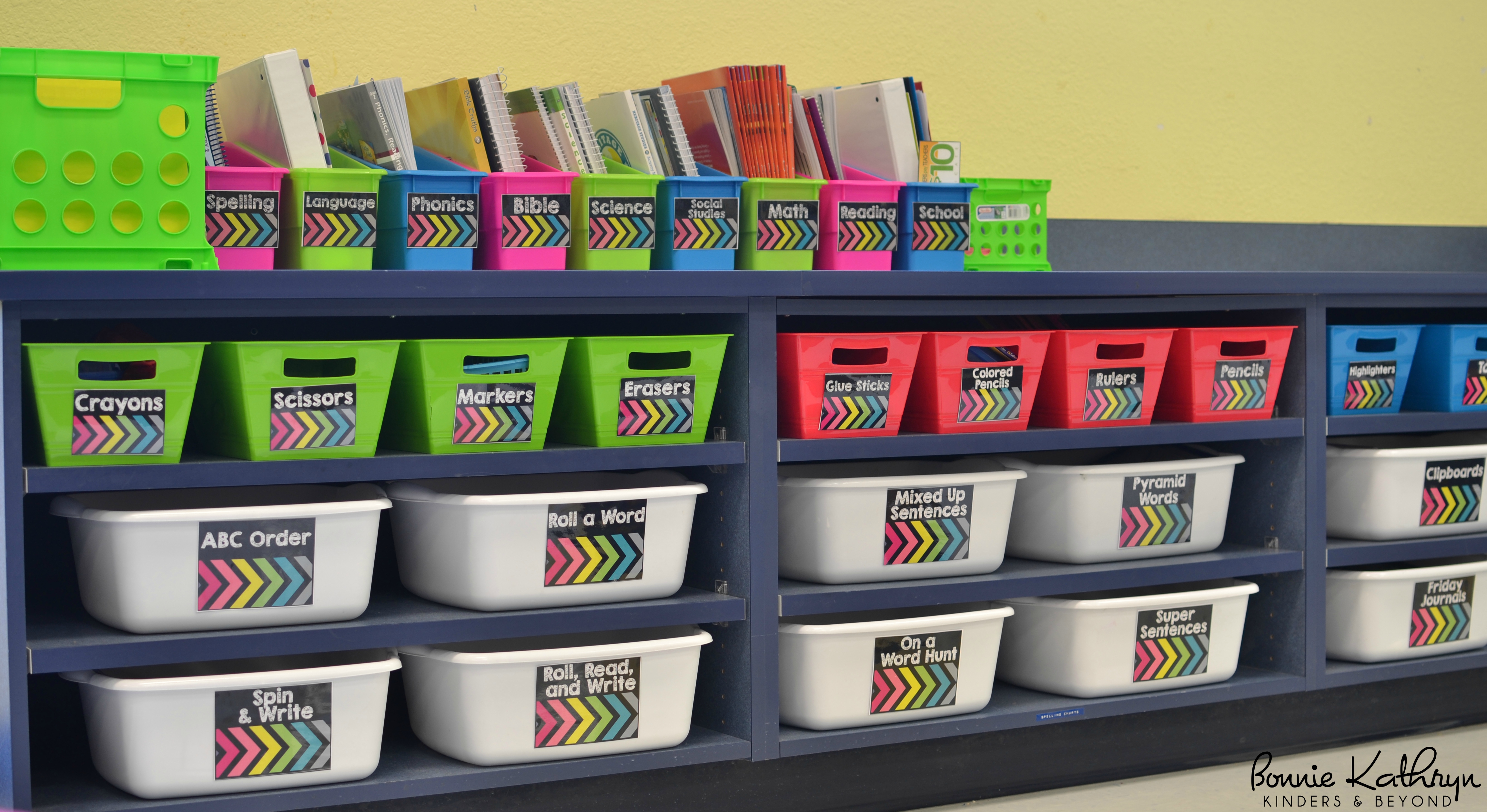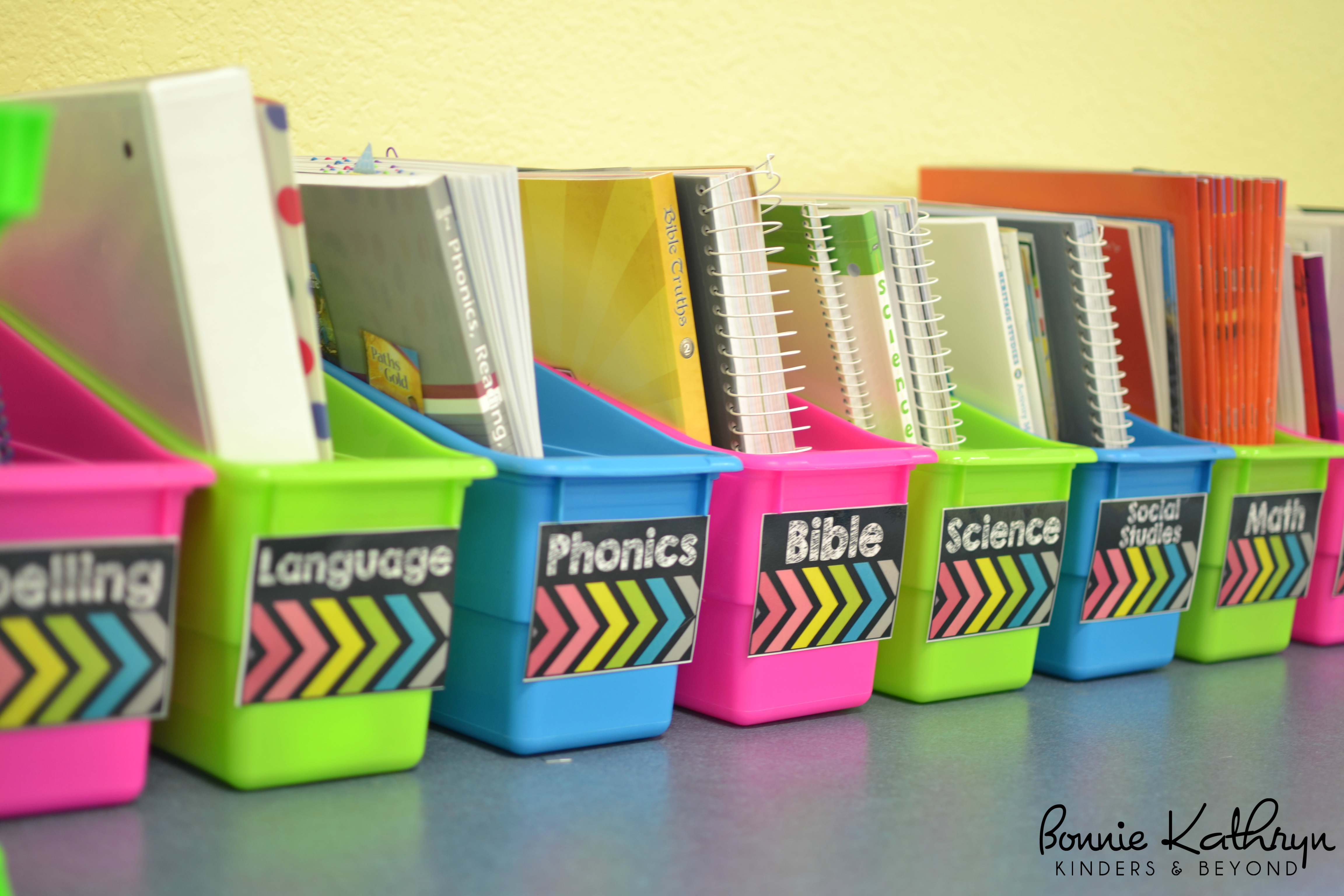 This is the back of the the cart that has my students photos on it. The back of the cart serves as a focus during our reader's workshop. I found this from Amy Groesbeak. I bought her comprehension cards and color code your thinking cards. I will be honest and say I straight up copied her layout. I loved it. 😉 No need to change a good thing right? Thanks Amy!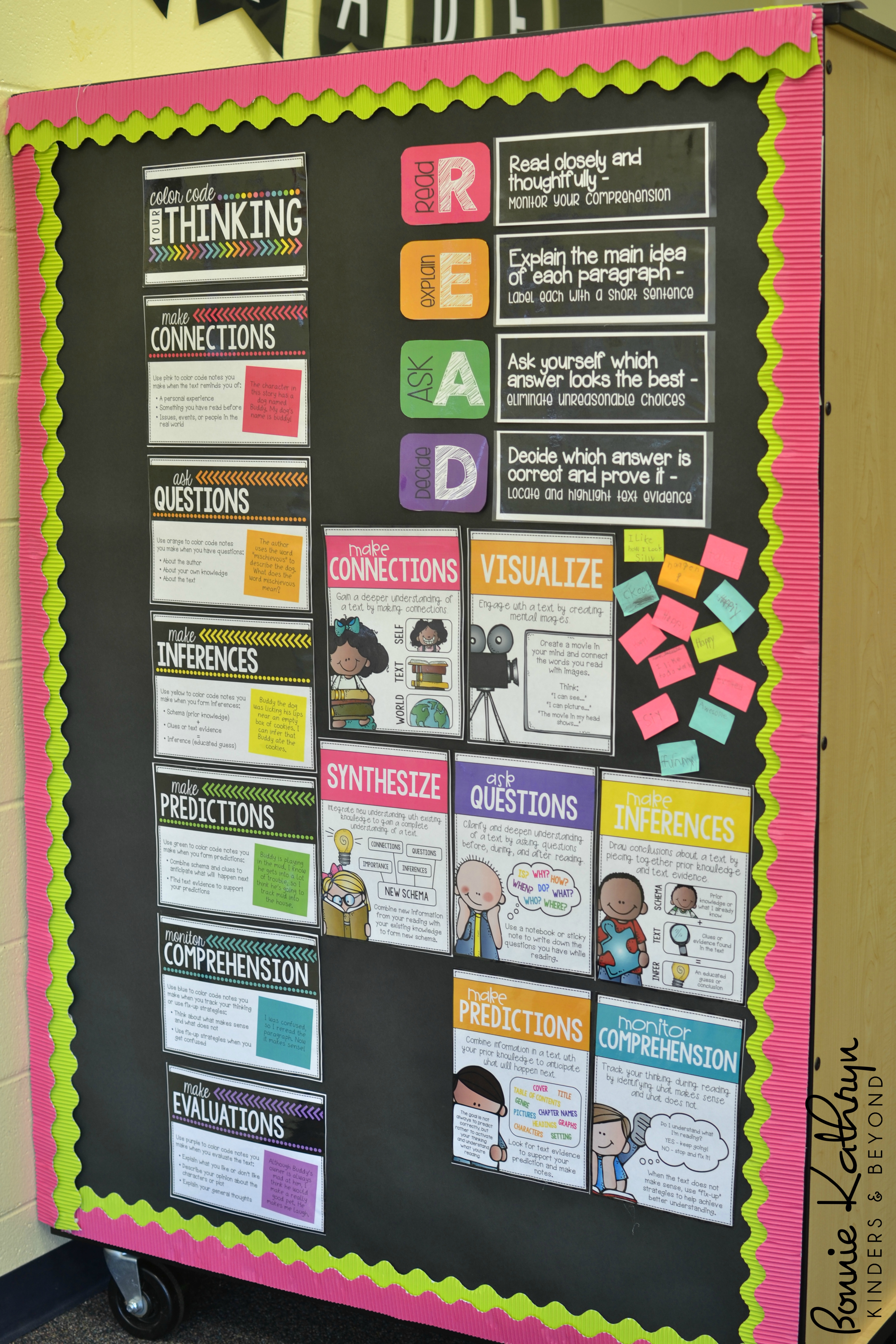 This is our classroom meeting area. I am in love with the rug I found for the back of the room. The back wall has our word wall with Dolch sight words Primer through 2nd Grade. I made the word wall to match our real picture Alphabet.  The kids use the word wall frequently to help them spell sight words.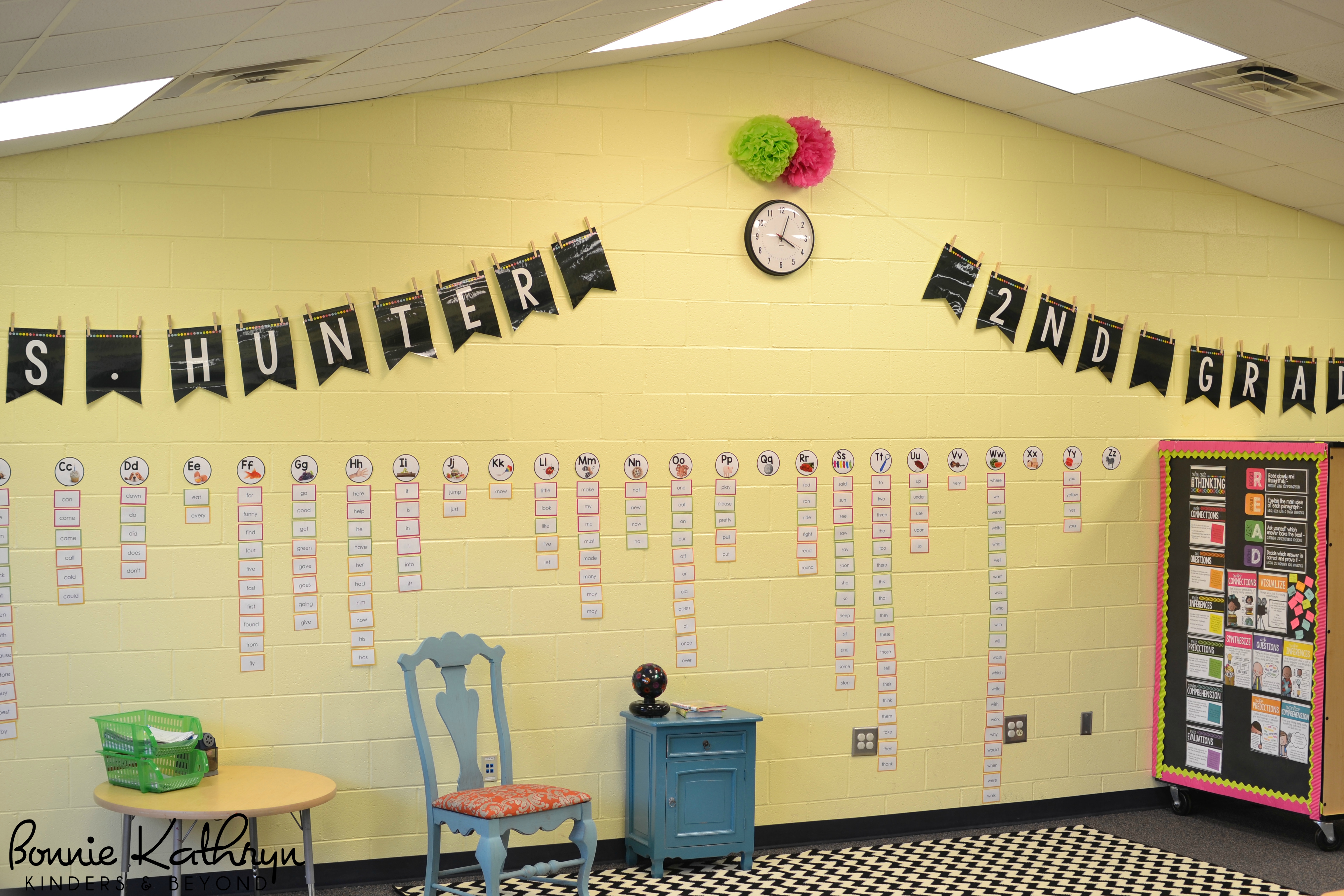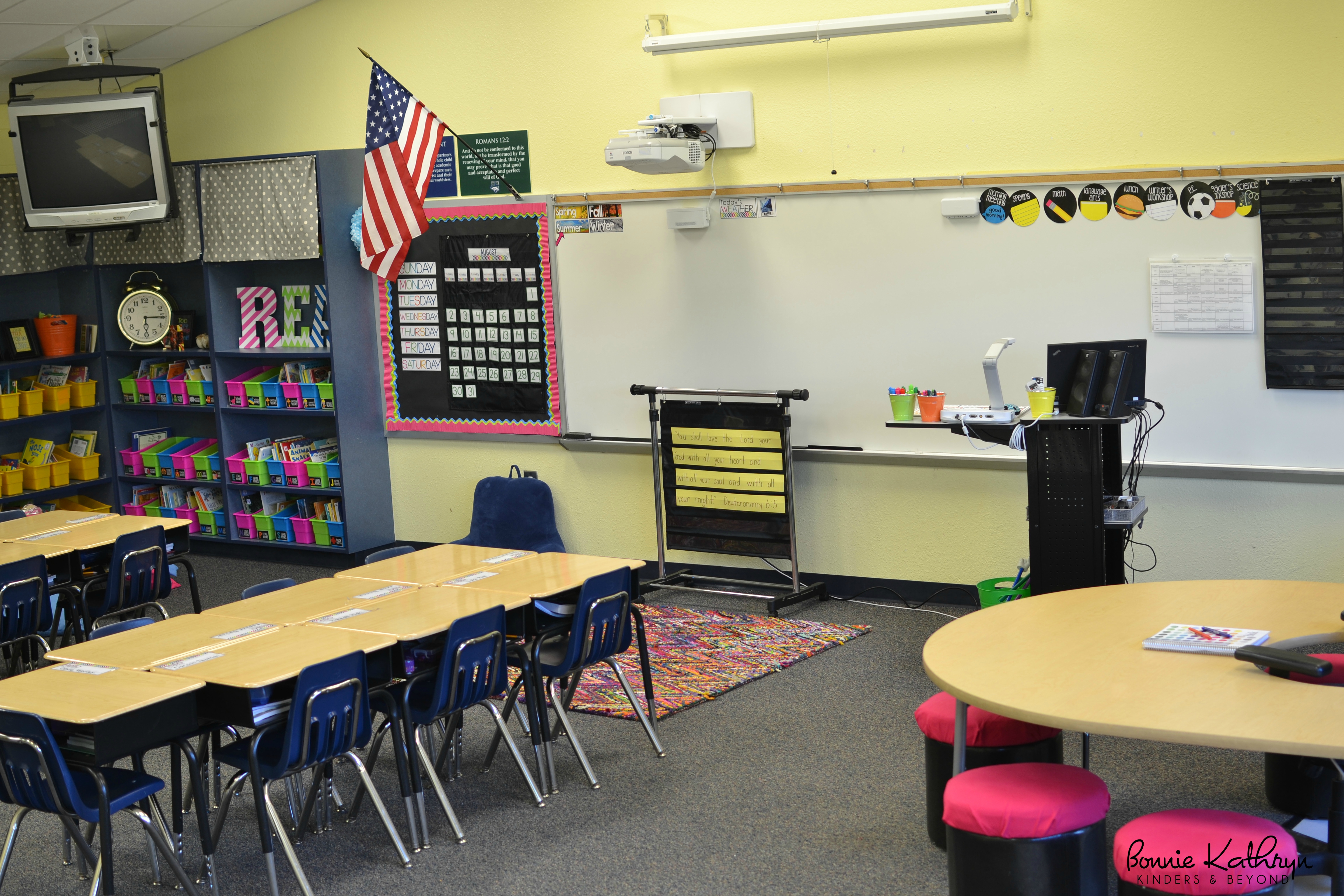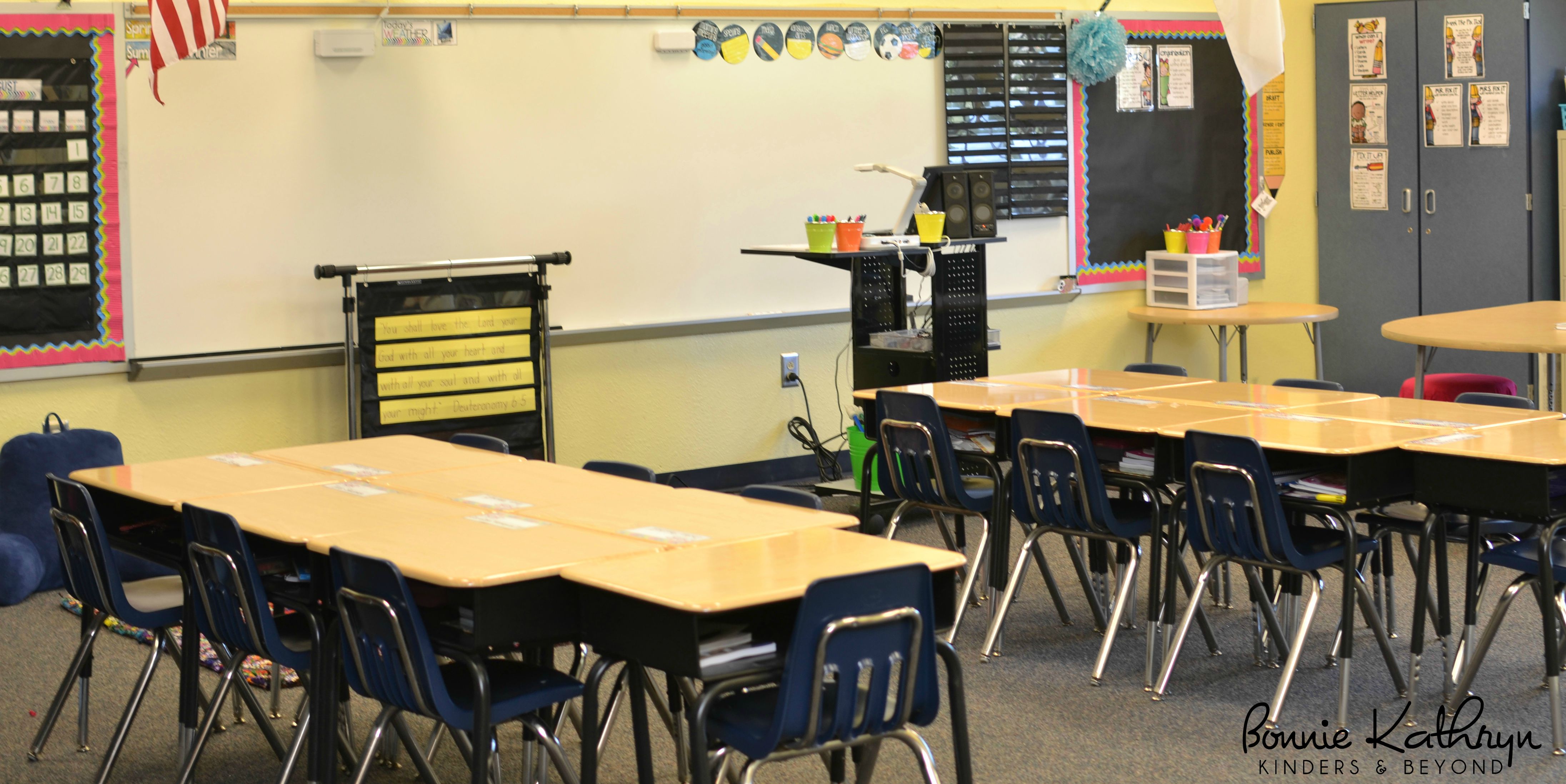 Hope you enjoyed taking a peek into my classroom this year. Leave me links to your classroom in the comments! I would love to see! 😉