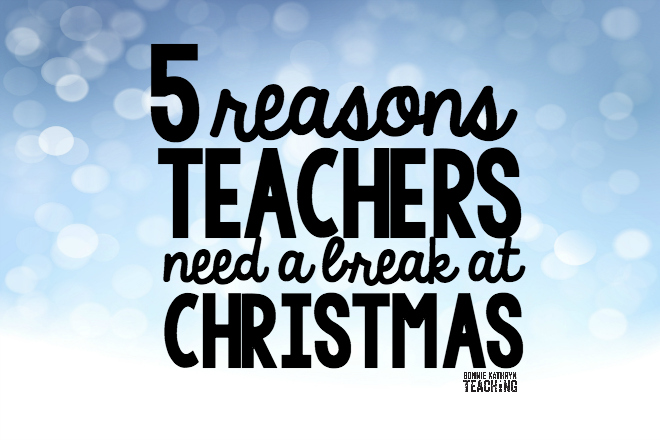 Recently I have noticed a few comments on my Facebook page stating that teachers shouldn't look forward to a Christmas break. Somehow looking forward to Christmas break translates into teachers who hate their job. I think most teachers would disagree with that statement. Teachers love their job and love their students, but they still need a break. Here are 5 reasons why:
Our brains need a rest. During a given day teachers need to keep up with lesson plans, small group lesson plans, differentiating for student needs, student allergies, schedules, schedule changes, schedules for pull-outs, meetings, e-mails, who is leaving early that day, make-up work for Billy, IEP accommodations, transportation of students, bathroom accidents, answering the phone, changing bulletin boards, cleaning up after a child that has had a tantrum in the classroom, disagreements between students, and behavior challenges.
2.  We need to spend time with family. Many teachers work long hours. For those of you who think we work from 8-3:00, FUNNY just FUNNY. While many teachers can technically walk out of the building at 4:00, many don't. Many take work home and work on it.
3. Teaching can be stressful and we need to time to relax.
4.  We deal with some crazy things during our day.
5. Teachers need time to plan fresh new ideas for the next year. Many teachers will spend part of their break planning new activities to help students learn material. They are always looking for ways to engage with students in a new way.
Although teaching is stressful and we need this time to re-charge, we love it. We love every minute of teaching. If you don't love it, then you are probably in the wrong profession.So teachers take a moment and relax. You have earned your Christmas break!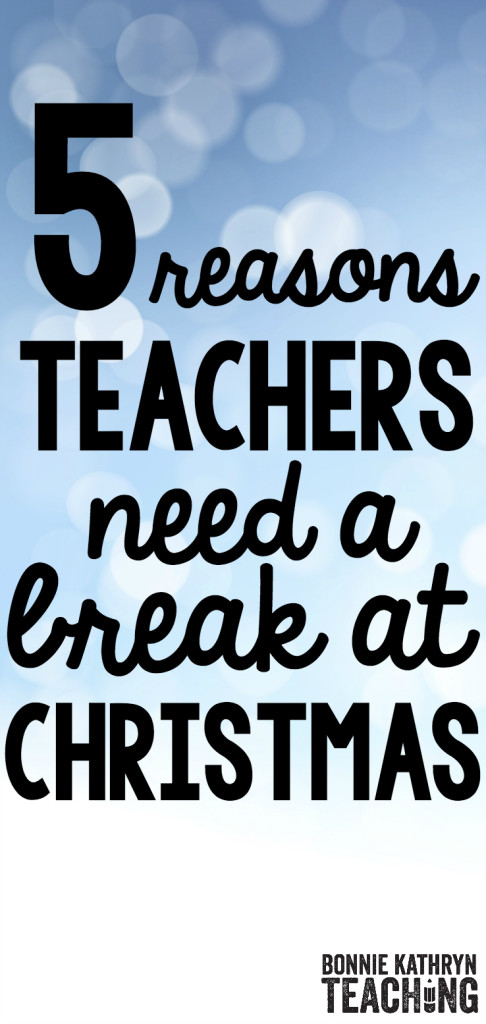 Looking for January resources ? Check out my Martin Luther King Jr. lap-book.