Hold up! Before you throw stones at me… Hear me out. I don't think you should throw out all your tables and desks in your classroom. Alternative seating has recently made the blog roll of many education bloggers. I have noticed some fantastic classrooms with great alternative seating options.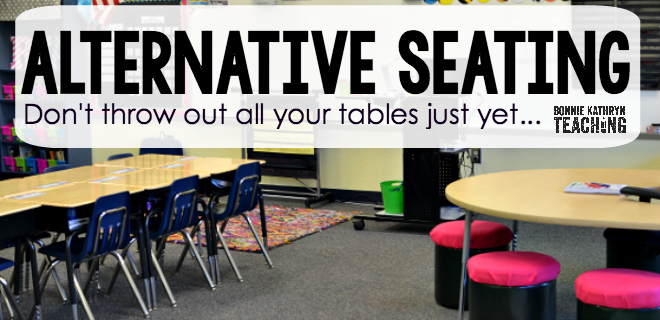 This school year my Facebook newsfeed has blown up with pictures of teachers throwing out traditional seating and moving in options like couches, bean bag chairs, rockers, bouncy balls, and stools. While I am thrilled that teachers are introducing new options into their classroom for seating, I do not believe that we should change our classroom to provide only alternative seating and leave out traditional options. I see teachers taking it to the extreme and moving everything out except maybe a reading table. Observing my kids in my classroom, I know that would would not work for us.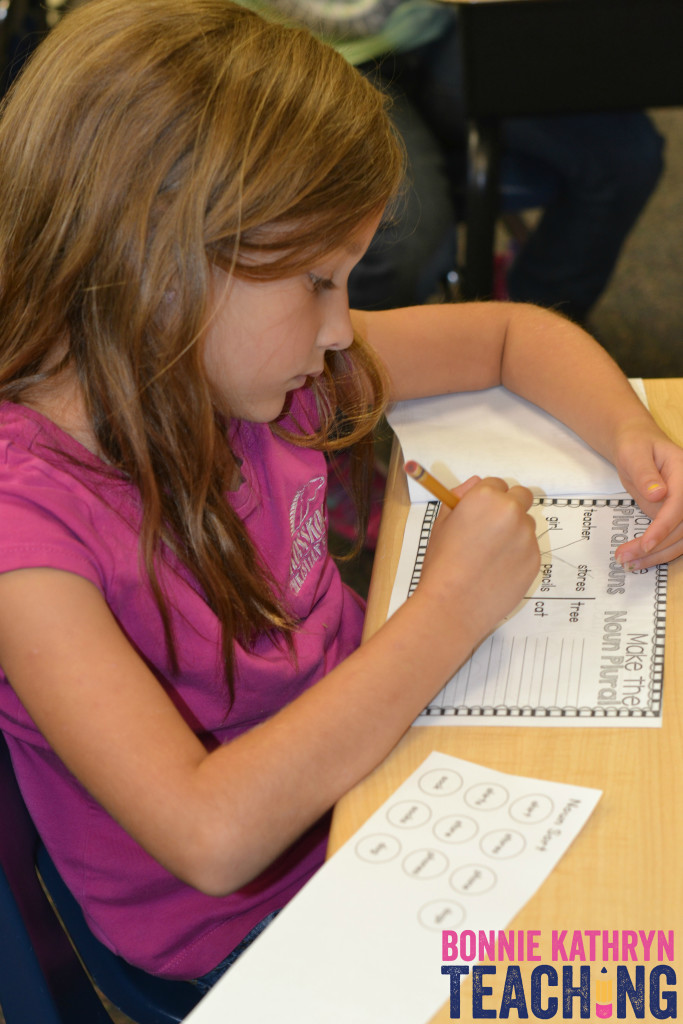 Alternative seating should be what the name says – an "alternative".
Jennifer Kadar from Simply Kinder says "I get having alternative seating – as an alternative not as a norm."
"I used exercise balls in my classroom and found that after the novelty wore off, about half of my students wanted to go back to their desk and chair. You have to give them a choice, because they will do their best when most comfortable." Alisa from First Grade Fun Times
"I think it's important to remember that quality education, classroom management, and optimal learning environments, always start with teachers. Alternative seating works for many teachers, especially those who were doing it right with desks. If you are struggling as a teacher, it's important to consider the fact that alternative seating may not work for you. Although the idea is novel, and it seems like a perfect solution, one size never fits all. Do what works for you, and make sure your management is solid before making the decision to use alternative seating." Emily from Education to the Core
In my classroom, I have a desk for every student. I would like to have tables, but our school provides desks. I push my desks together into groups of 4. I also have a Tee-Pee with pillows, a lowered table with pillows, a trampoline, stools, and a couple of round regular sized tables.
I think desks are good for students that work best sitting at a regular table and chair. Some students need that. Some students even PREFER that. They like having their own space. When completing independent activities, I allow my students to grab a clip board and go work where they learn best. As the year has progressed, I have observed that some students like to stay put at their desk. Some students like to grab a clipboard and work somewhere on the floor in the classroom or hidden in a nook. I do not have one student that ALWAYS chooses the alternative seating or one student that ALWAYS chooses the desk.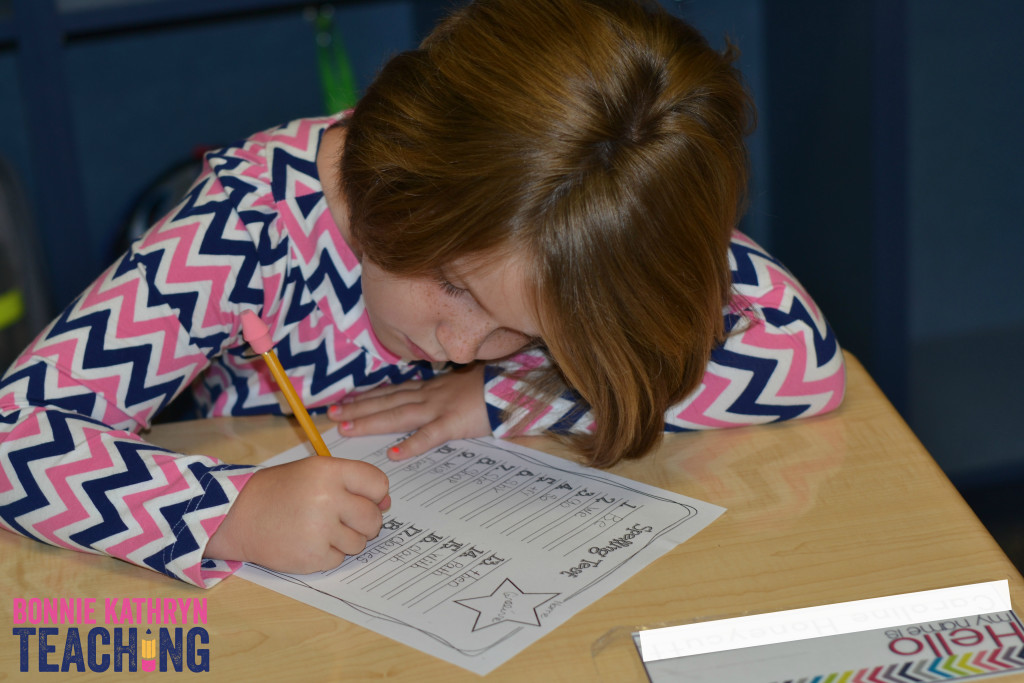 Think about it… How do you work? As I am typing this blog, I am on my couch under a warm blanket with a cup of coffee close by. My T.V. is on pause so I can concentrate. In a few minutes, I am sure that I will get tired of the couch and move to my home office with a desk. In there, I might put on some background music. Before I press publish, I will change the place that I am working at least 3 times. Kids are the same way.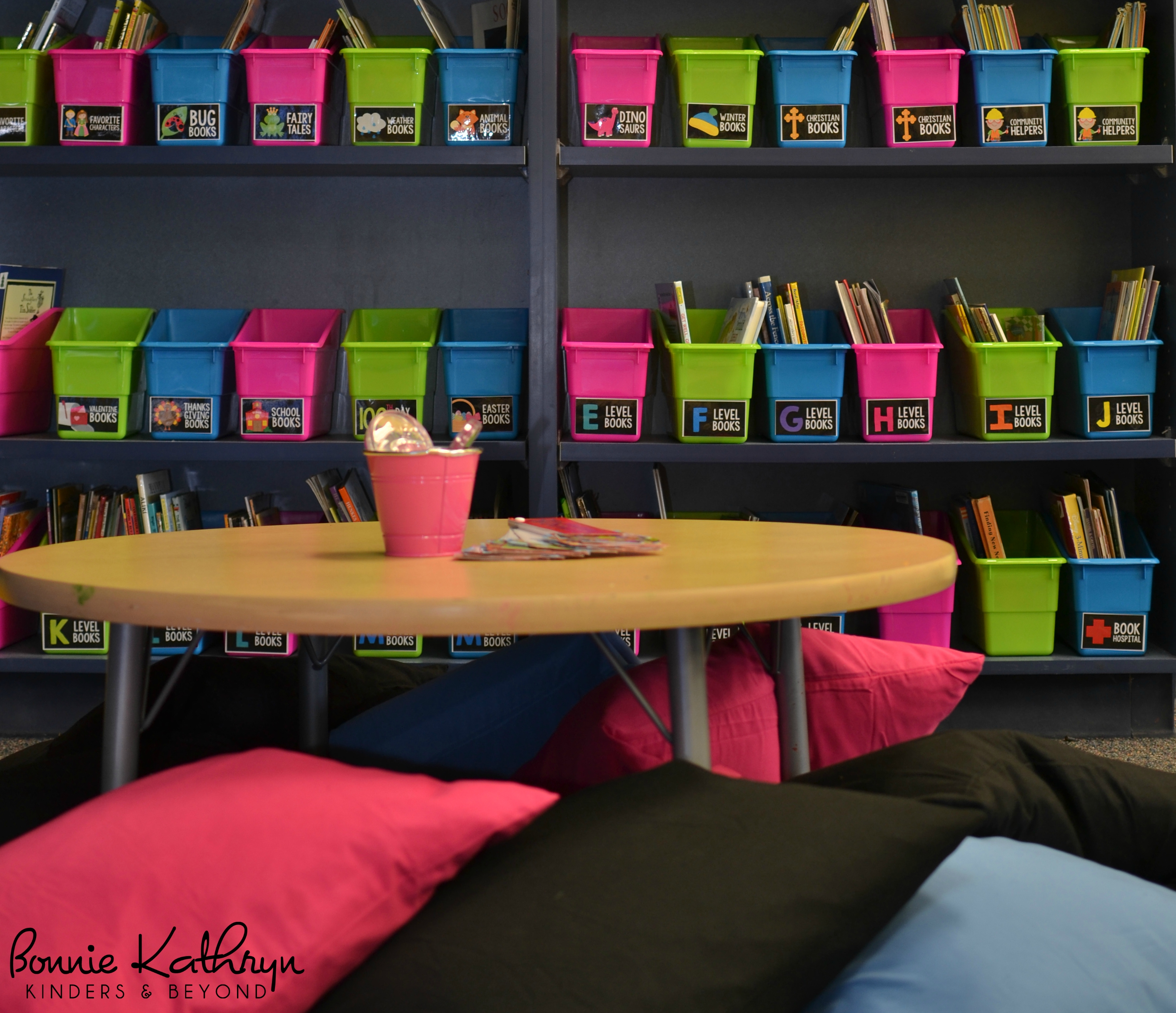 I disagree with classrooms that make kids sit in a desk all day long. This is why I will always have a carpet area. Kids need to be moving around in the classroom. I don't think that kids should sit at their desks for the majority of the day. I also disagree with not providing a place where kids can sit in a normal chair at a table or desk. If you only have one table with a few chairs and you are working with a group at that table, what happens to the child that needs a desk? What if that table is covered with your teaching materials? You know that happens during the day.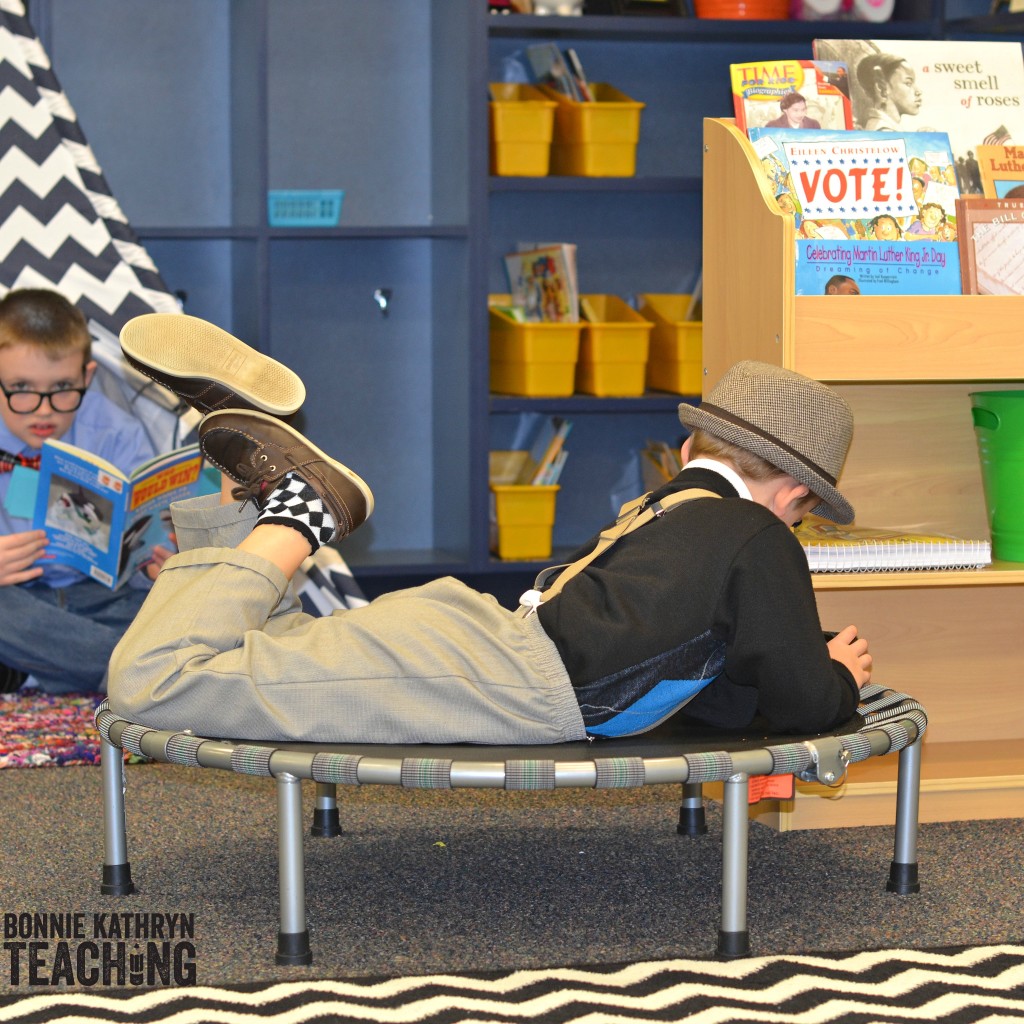 Recently, I rewarded my students by moving all of our desks to the side and providing a day where we only had alternative seating. My kids walked into the classroom with a look of shock on their faces. They were excited about sitting where they wanted all day. It was a bit of an experiment for me. I needed to test my theory. During the day, I noticed several of my students pulling up a chair to the desks shoved next to the wall. A few liked it and had a clipboard all day. A few were asking if they could have a desk to sit at. Initially all of them were excited because it was different, but by the end of the day my students were asking for things to be "back to normal" on Monday.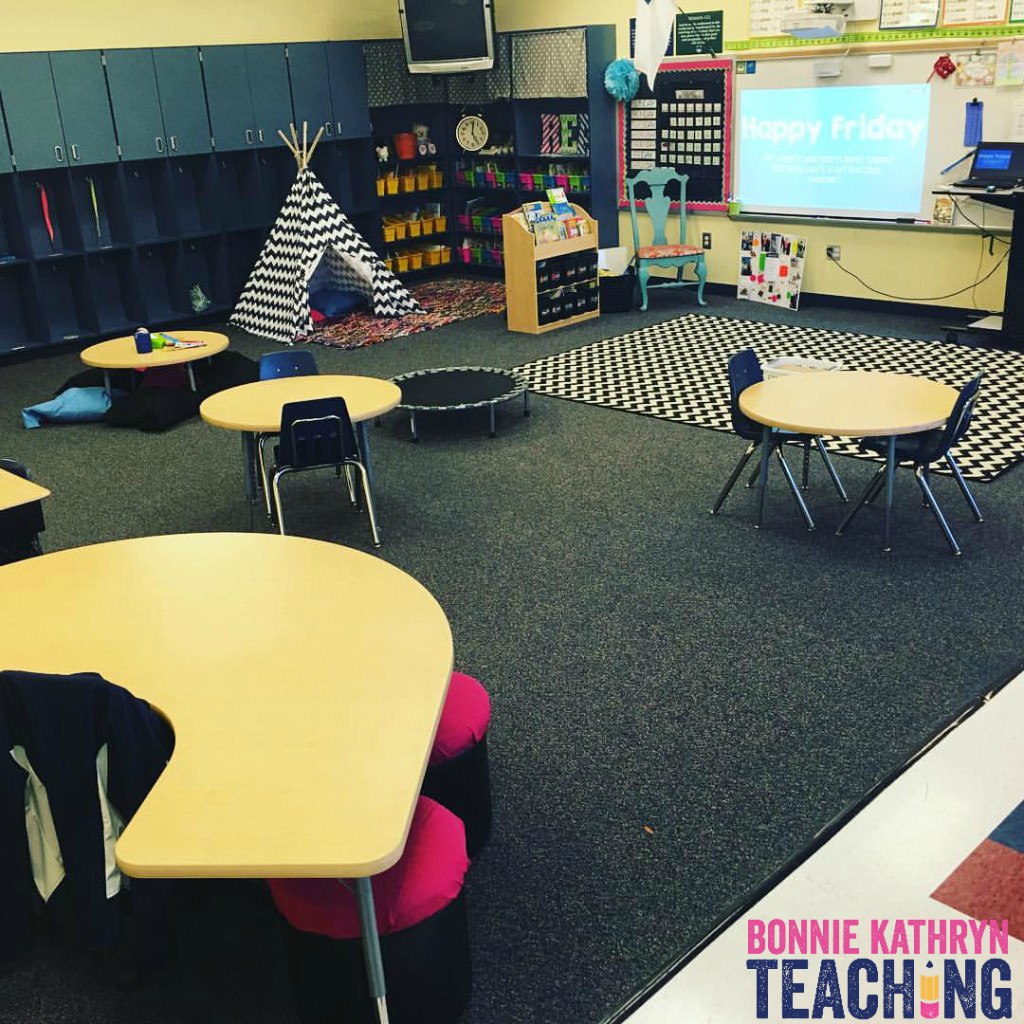 So, yes, I agree with alternative seating options, but I am not about to get rid of my traditional seating as well. If you are a teacher that has been going back and forth over alternative seating, don't beat yourself up. Do what is right for your classroom and best for your teaching style. Leave comments and let me know what you think about this conversation.
Pinterest Friendly Image