One of the things I love about teaching kindergarten is that I can use things that they are interested in to create science or social studies thematic units. In reading, we just finished a few weeks talking about real world books/non-fiction books. One of my sweet boys brought a non-fiction train book into the classroom. My kids flipped over it. 🙂 I decided to complete a week long unit on transportation and trains. We ended our week with train day, and I thought I would share a few pictures.
We ended our week with "train day", and I thought I would share a few pictures.
I used "train day" to cover math, phonics, social studies, and reading skills. I had my kids rotate in five different "train stations" throughout the day. Each "train station" had a different activity. I labeled each station with a letter that spelled out the word TRAIN.
We began our day by passing out TRAIN tickets. I punched a hole under each letter after they completed the center.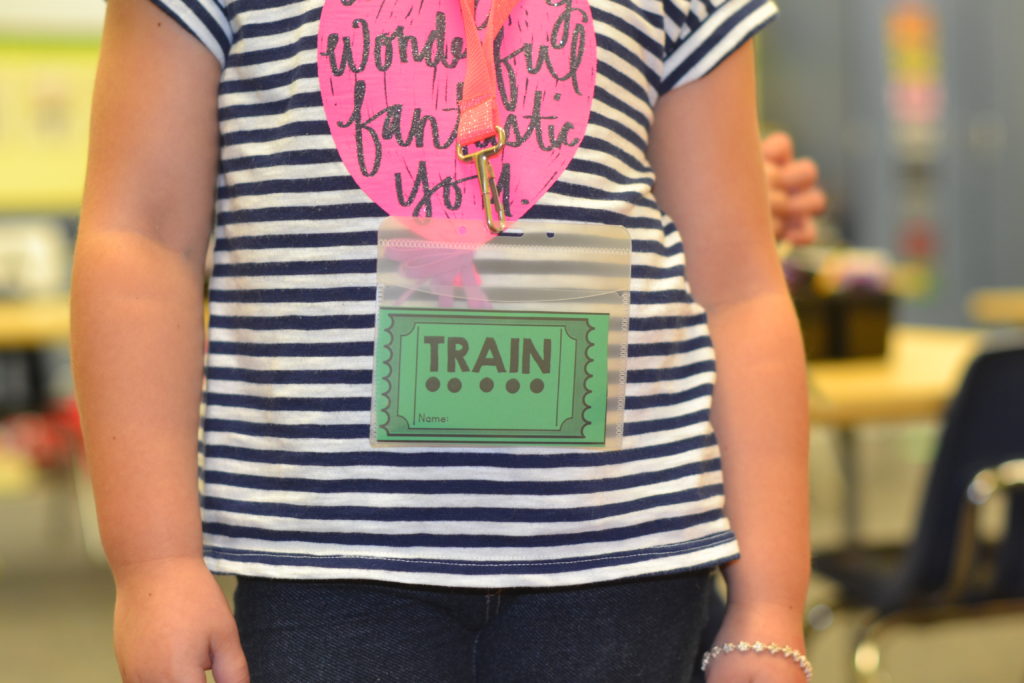 T: This was the teacher station. I used this opportunity to teach my new kinders how to scan a QR code. They scanned a QR code that took them to an audio recording of me reading a train book to them. I normally use the app audioboom to do this. It is such an easy process. Record yourself reading with the app. Login to audioboom on your desktop computer. You can create a QR code and print for your kids. I wish that I could share the QR codes of me reading the books for you to use, but it is against the copyright of the book for me to do so.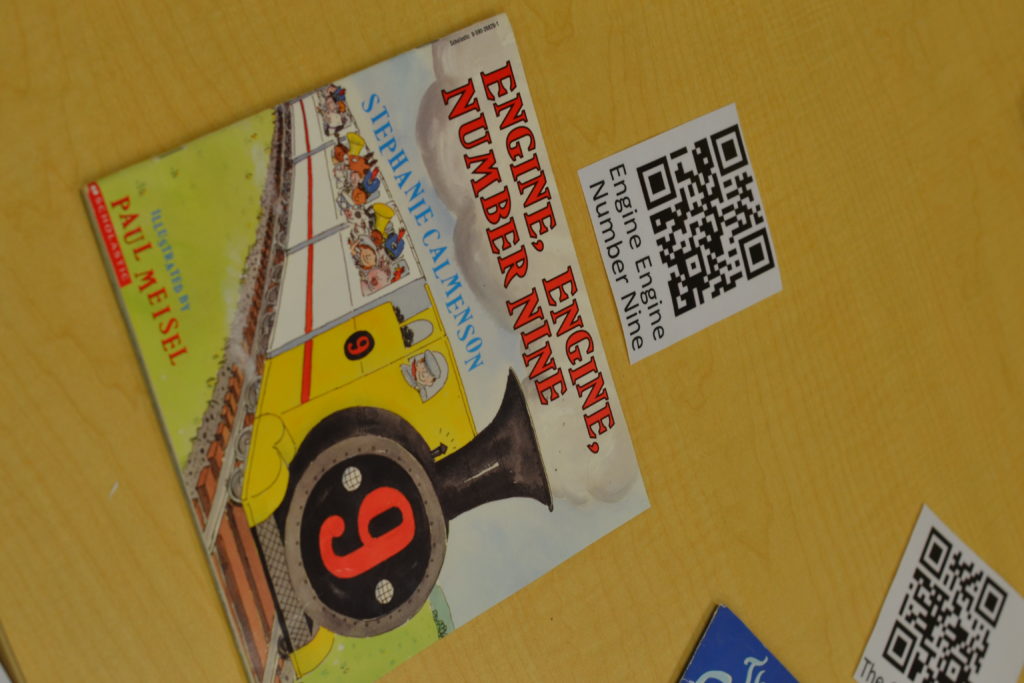 R: This was a quick craft that I found on Pinterest. The only thing I did for my students is cut out the engine piece. I allowed them to cut out the rest. This is great cutting practice for kindergarten. They were able to cut out their own wheels for the name train. I just love how each train turned out. Each one is different and unique.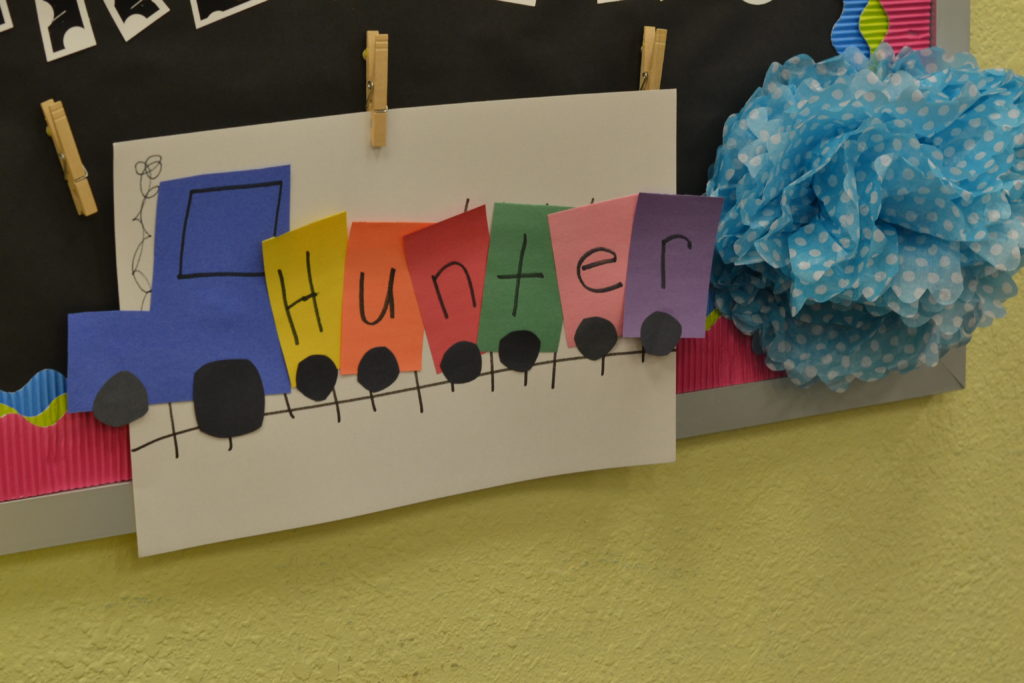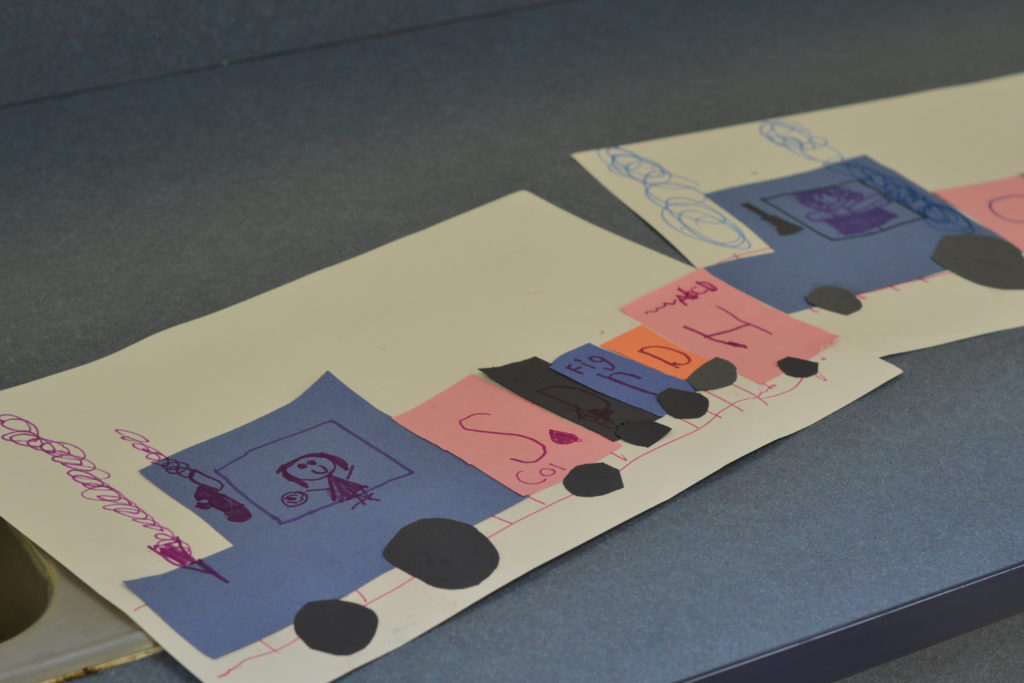 A: Math Train. We are currently working with numbers 1-10 in Kindergarten. I made these mats and turned them into a train. I taped them to my floor and allowed the students to represent each number with a counter, number word, and cube train. They also built each number with playdoh. You can find this activity in my train unit.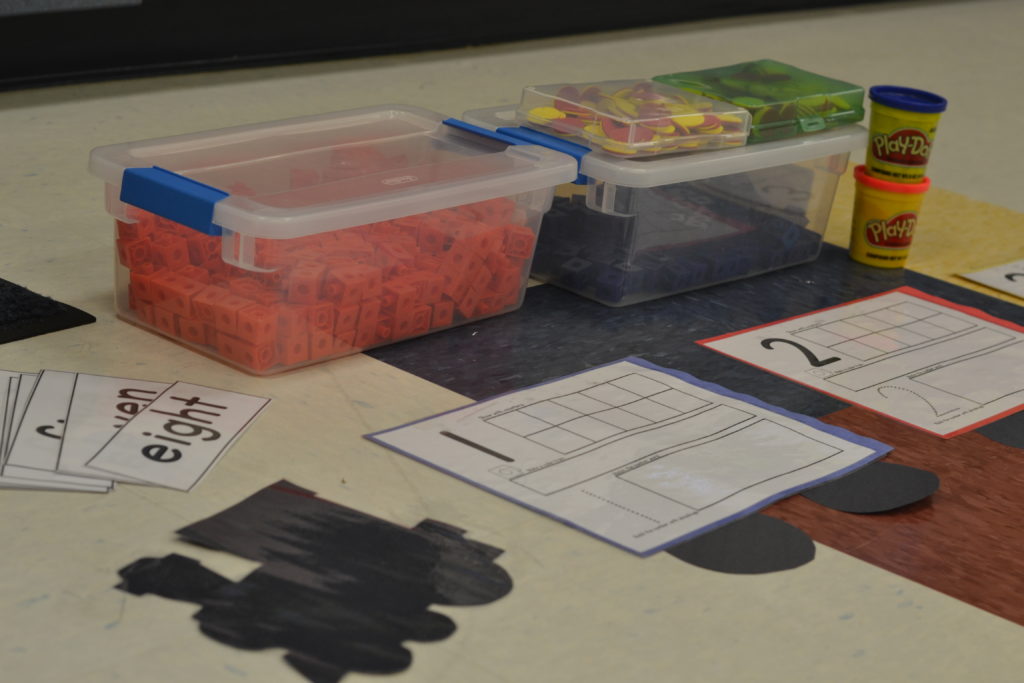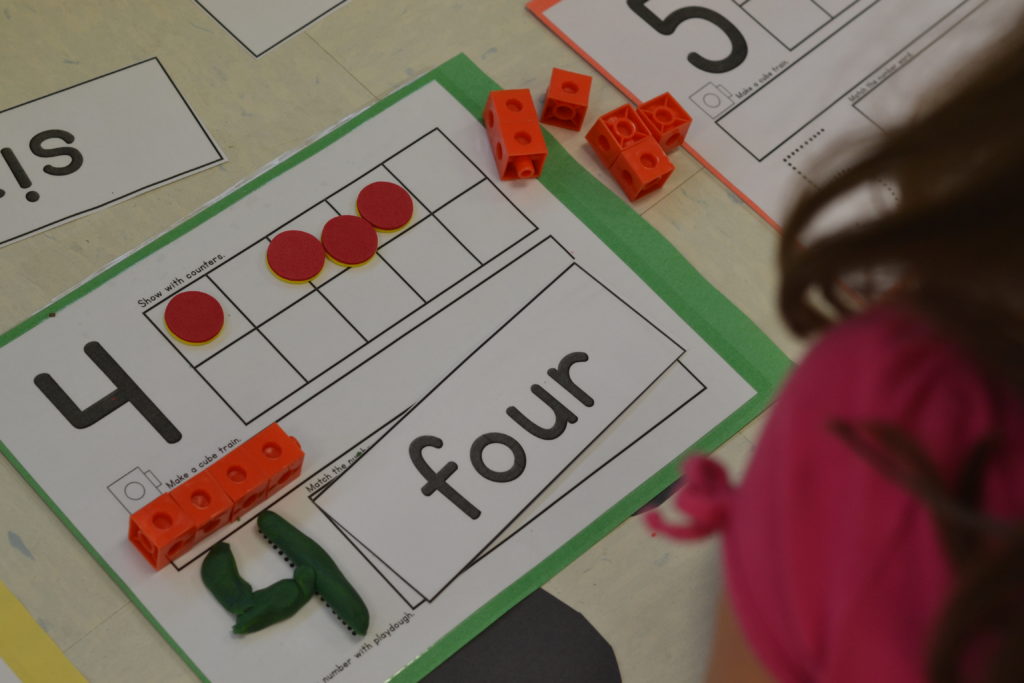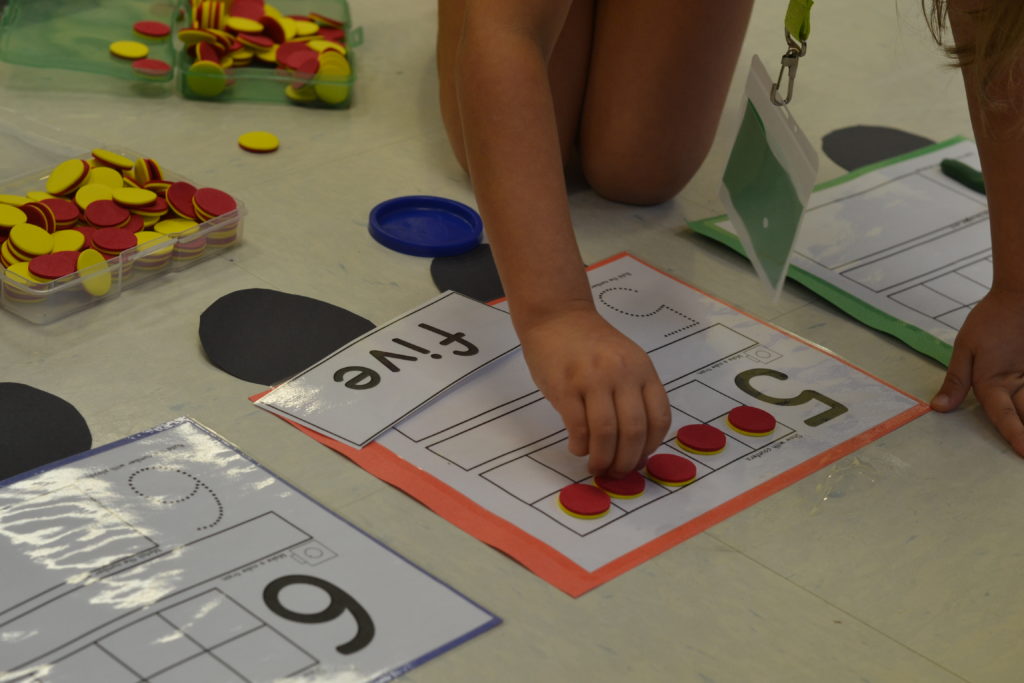 I: This was the write the room activity. I taped train vocabulary words that we had talked about all week around the room and had them write the words. I set out special train reading glasses for them to find the train words.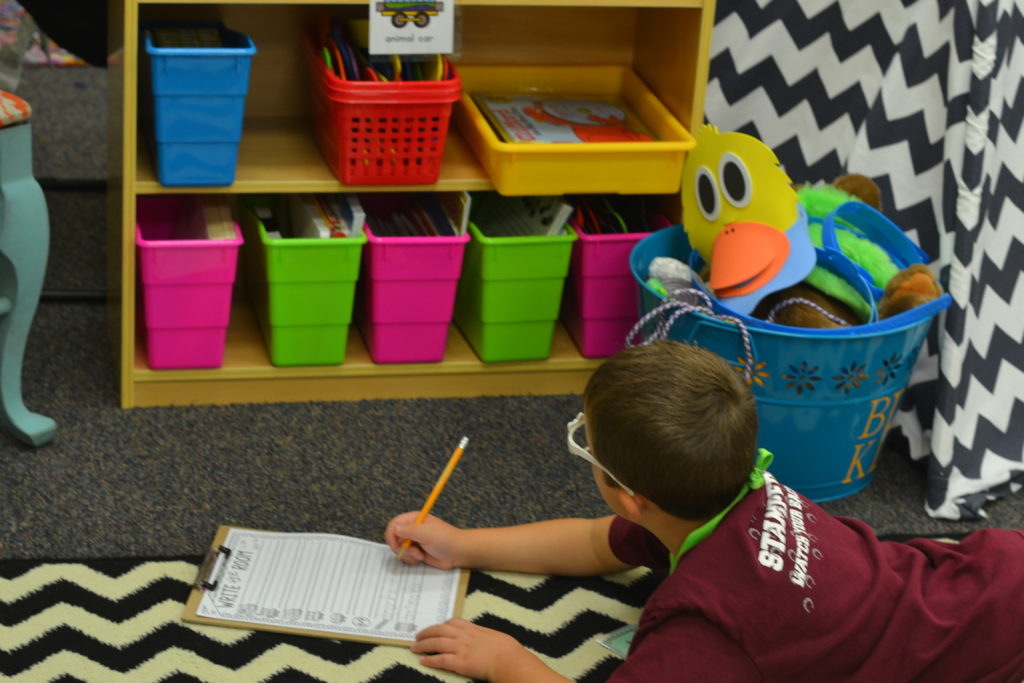 N: I found a phonics train center from From the Pond that I decided to use as my final center. I used magnetic letters for the kids to build the CVC words. During the day, I spent most of my time traveling back and forth between the QR code center and this center. This center was a little hard for some of my beginning kinders, but I found it to be great for phonemic awareness skills that we are working on.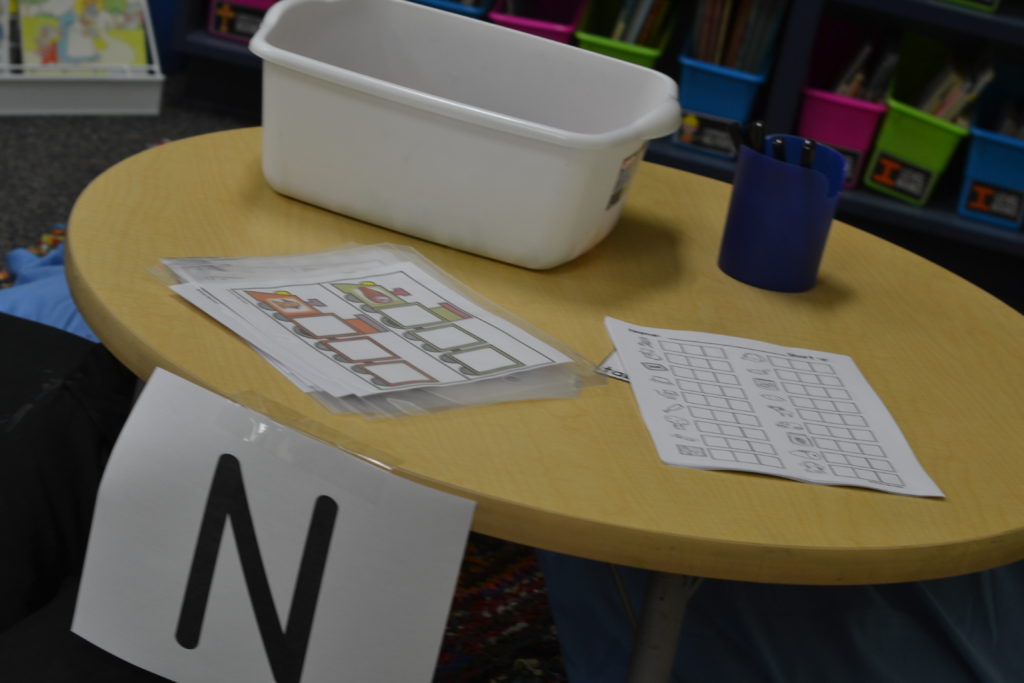 You can find everything that I used for our train study week, in this pack on TpT. 
This unit comes with:
Teaching PowerPoint
Parent Home Connection Letter
Teaching Guide
Printable Trains Book (same as PPT)
Vocabulary Cards to display
Interactive Trains Book
Write the Room activity
Trains Numbers Center