Mother's Day is just around the corner. Here is a great Mother's Day gift that will help you to meet important science standards. This is a quick science experiment will also serve as great Mother's Day gifts. Our school's math specialist (who also loves science) teamed up with me to create these fantastic Mother's Day gifts. We made bath bombs with tags that say "Mom you are the BOMB." Inside the bath bomb is small little surprise that mom will find during her relaxing bath time.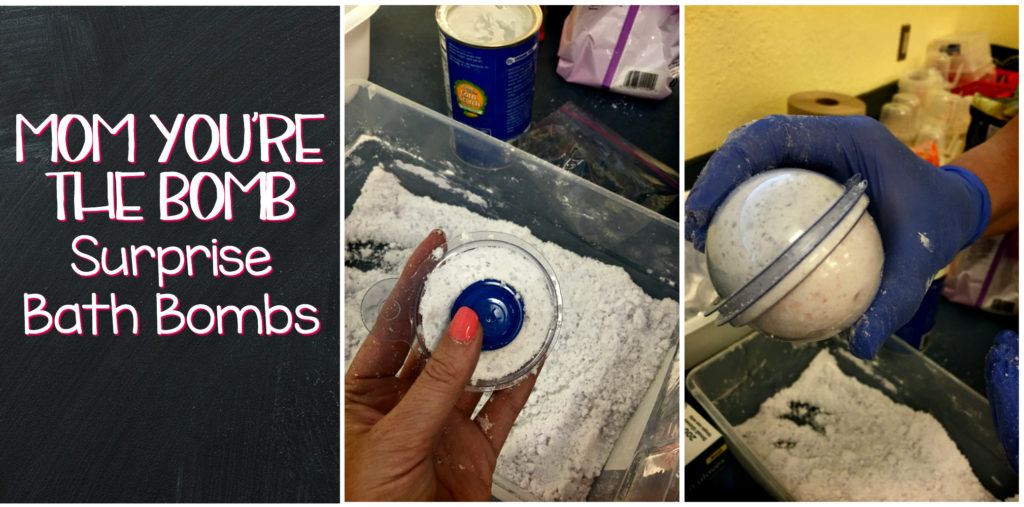 Here is what you will need:
This recipe makes 6-8 bath bombs.
Mix the baking soda, epsom salt, corn starch, and citric acid. We used this to describe what a mixture is in science. Each of the ingredients are their own substance. You can let your kids smell the citric acid to see if they smell the citrus. Citric acid is used to preserve our foods. We told the students that scientists look for things that they can combine together to get a reaction. Once we start mixing everything, we are not going to be able to separate those things back out. That is a mixture.
We talk to them about what we are creating. We tell them that we are looking for a reaction that is called a gas. That gas is called carbon dioxide. One way students can connect to carbon dioxide is by having your student hold his or her hand in front of their face and breathing out. Ask your students, "What do you feel?" Some may say, "air" or if they are like my kinder babies they will say "heat."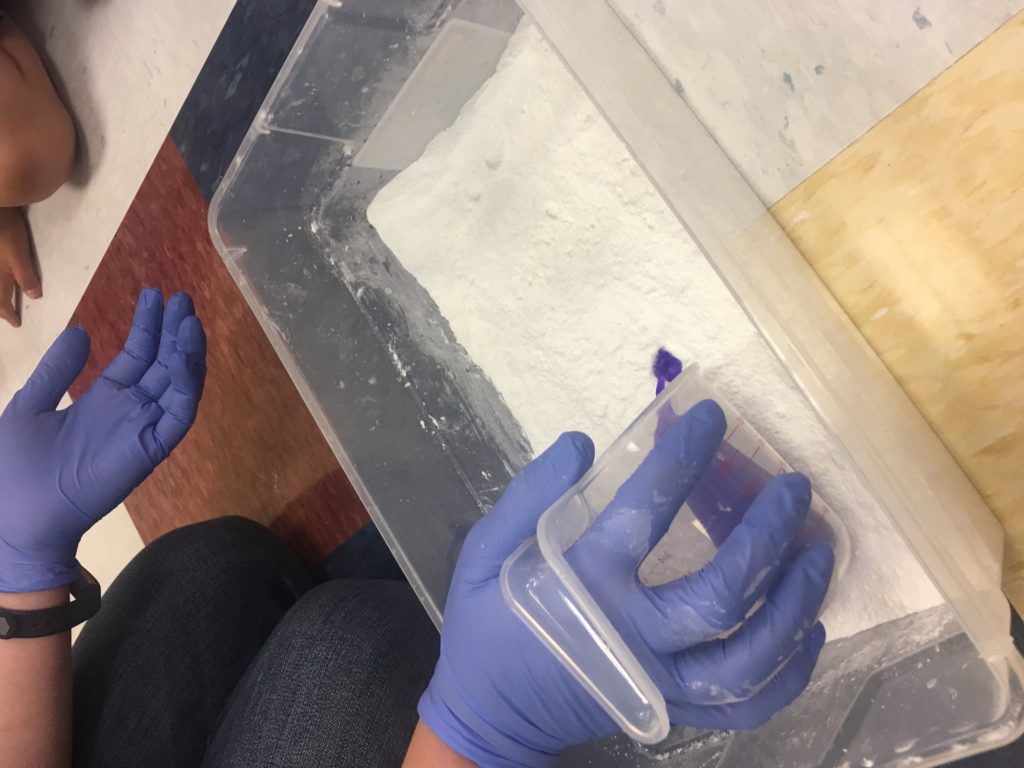 Once you have combined those ingredients, mix the water and the drops of soap coloring into a small container. Once that is mixed, slowly pour small bits into the container of baking soda, epsom salt, corn starch, and citric acid. The kids can see the reaction of the carbon dioxide that is created. Pour a small bit and then mix. You will want to work out some of the clumps. You can allow your kids to touch and mix, but as a precaution we used latex gloves. All of the ingredients are safe, but you may want to take that extra step. We did.
Once you have completed those steps, you can let the kids pack the mixture in the bath bomb molds. We slipped the surprise note inside the bath bomb by filling up one side of the bath bomb and then pushed the toy capsule down into the mold. The kids pre-made little secret notes to their moms and folded them inside the capsule. Once the moms use the bath bombs, the secret note will pop out.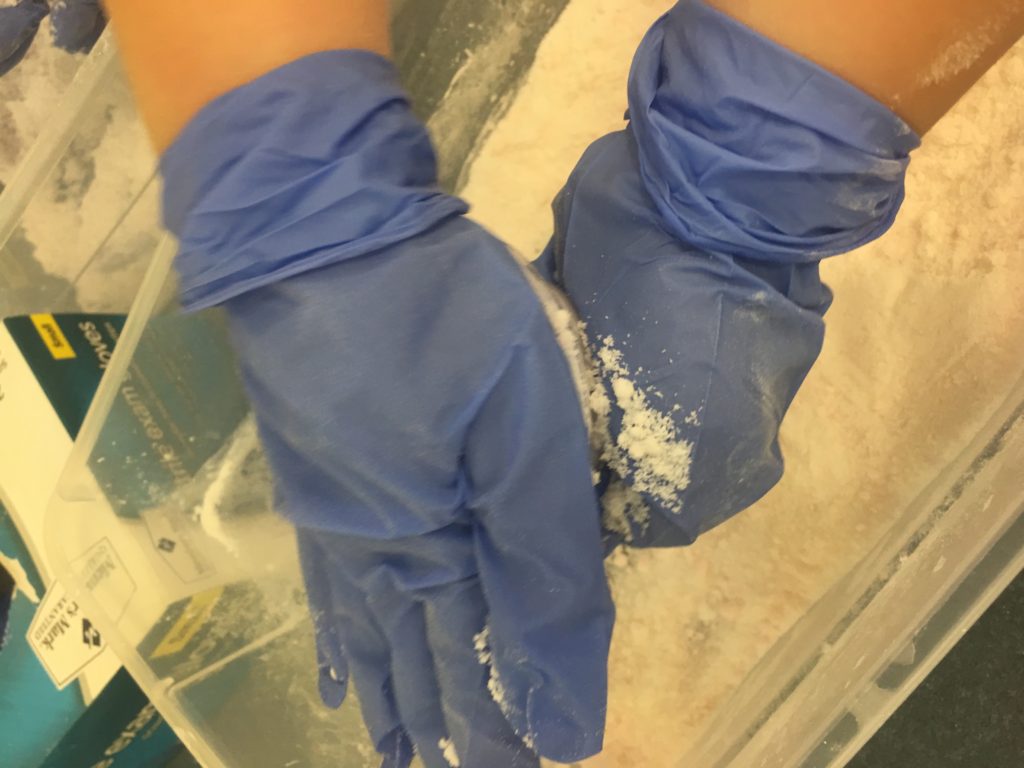 The mixture will harden inside the molds. It usually takes overnight. If you need them to dry quickly, you can put them in the refrigerator for an hour. You can download the tag we used from Pink Peppermint Design.
Here is our FB live demonstration.
Enjoy this activity? Check out these other Mother's Day Activities that I use in my classroom.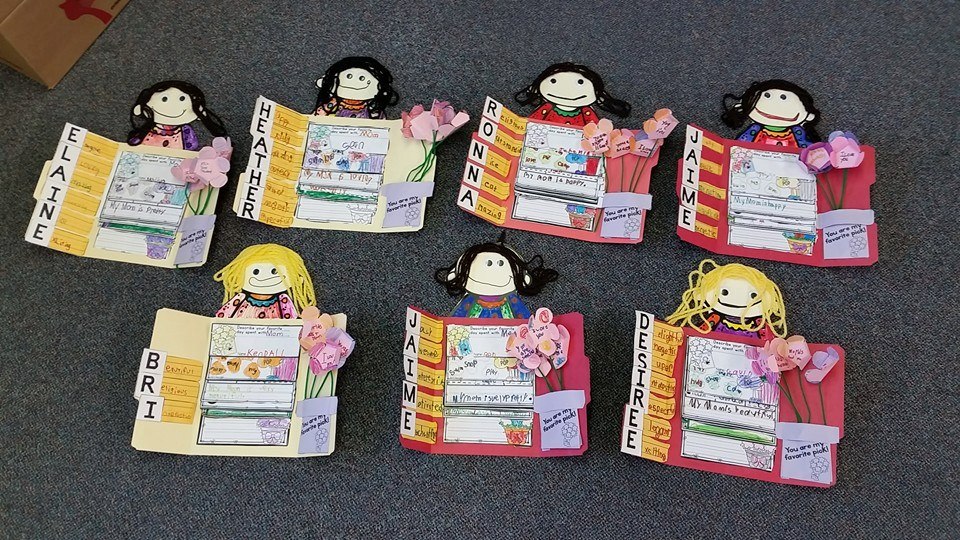 These cards use real images. I use these to help kids spell words when making Mother's Day cards and completing writing activities.