Incorporating hand motions to learn letter sounds can be help young learners learn letter sounds quicker. Honestly, I use hand motions for teaching anything from alphabet sounds to science and scripture memory. Research has proven that using hand motions during instruction will aid students in remembering concepts.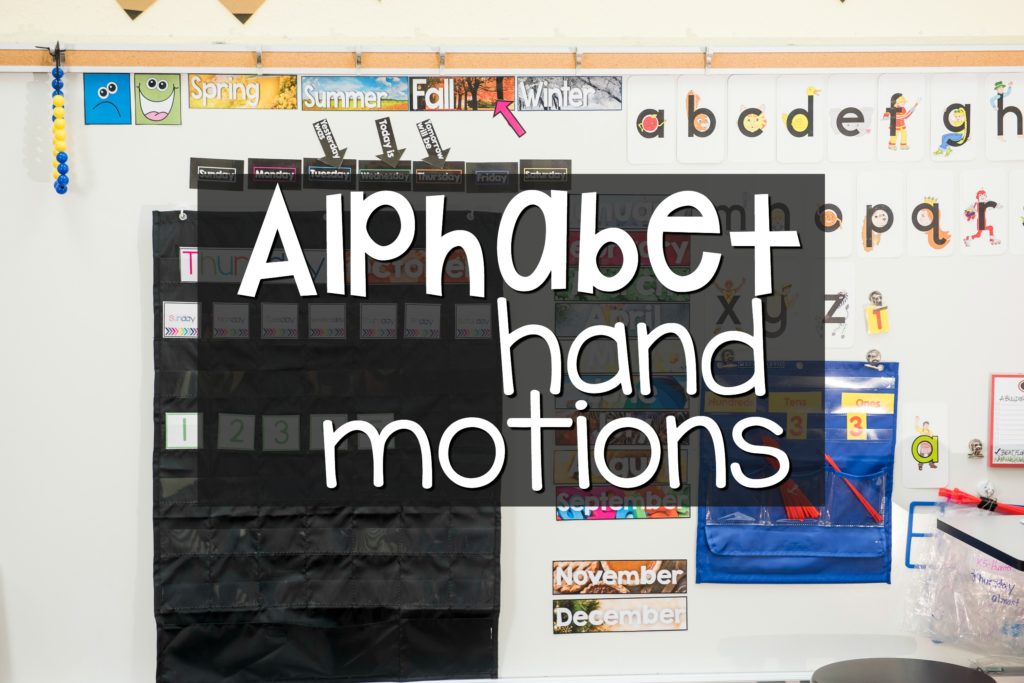 Watch the video below to see the hand motions I use in my classroom. Some motions I created for the letters and some of the motions are a part of our phonics curriculum. However, I believe you could use all of the hand motions to teach each letter and letter sound.
Hand motions are great when your kindergarten students begin to sound out words to spell/write. Here is a quick activity that will help with phonemic awareness.
Call out a word for your students to spell. Slowly sound out each letter using the hand motions. Have your students write the word on a dry erase board. Another option would be for you to call out the word and have the students show you the hand motions for each sound before they write the word on the board. 
Here are some other resources I use to teach letter recognition and letter sounds: