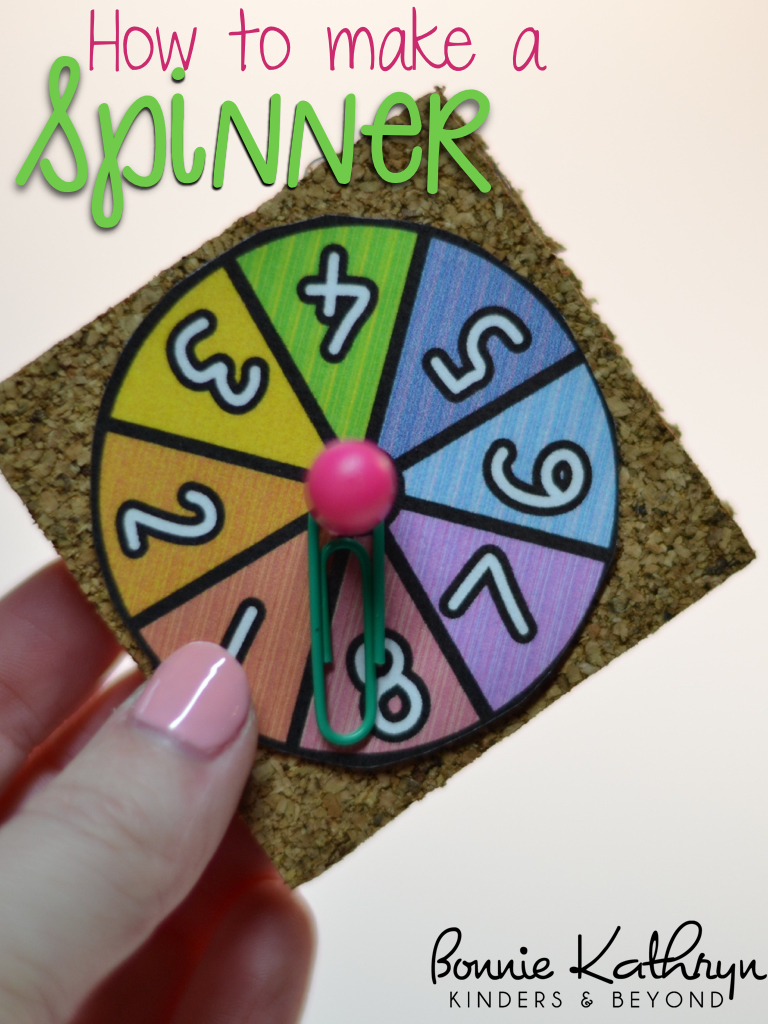 Hey Y'all! Check out this video on how to make a spinner. Cause' you know y'all need more spinner activities! 🙂
Push Pins: Target or Amazon Officemate Giant Push Pins 1.5 Inch, Assorted Colors, Tub of 12 (92902)
Cork Boards: Walmart or Amazon Quartet Cork Tiles, Natural, 12 Inch x 12 Inch, Frameless, 8 Pack (108)
Step 1: Cut the cork boards in 2.5 inch squares. I used a box cutter
.
Step 2: Glue two pieces of cork board together.
Step 3: Place spinner circle on the cork board.
Step 4: Place small end of paper clip on top of the black circle.
Step 5: Secure push pin in the middle.
WaaaaaahhhhhLAAAA! Spin away! 🙂
Download your FREE spinner template.